Heythrop College scheme finally given green light after developer appealed to Planning Inspectorate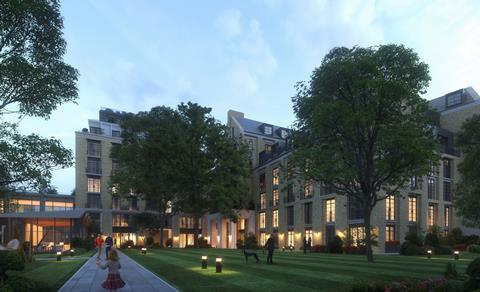 KPF's plans to convert a listed former Jesuit seminary into luxury retirement housing were finally given the green light last week after a 15-month planning wrangle.
The scheme, a few minutes' walk from Kensington Palace, is aimed at wealthy over-65s and is being masterminded by specialist later life developer Auriens. It will feature 142 homes at the grade II-listed Heythrop College site on Kensington Square, with the homes expected to sell for more than £3m each.
A spokesperson for the developer said: "Auriens is already in advanced discussions with two tier 1 contractors for pre-construction services." They are believed to be Mace and Multiplex which is already on site with another job for Auriens – a £75m deal on Dovehouse Street in nearby Chelsea that includes 56 apartments as well as amenities such as a swimming pool, wine room and a restaurant selling £250 pots of caviar which has led this style of residence to be dubbed "caviar care".
No construction price tag has been given for the Heythrop scheme but industry sources have said it is north of £100m.
The project, at a former Jesuit seminary and theological college founded in 1614 which became part of the University of London in 1970 before closing 18 months ago, was given planning by Kensington and Chelsea council in late 2018.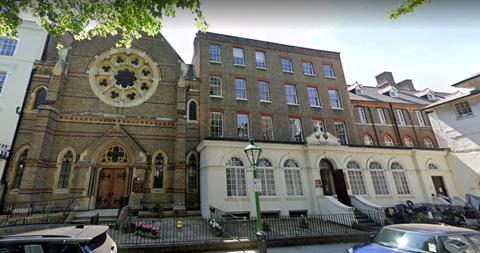 But last spring that decision was overturned by the deputy mayor of London Jules Pipe because of concerns over the amount of affordable housing at the plot.
A local residents association also objected citing worries over its scale and effect on nearby listed buildings and a conservation area.
The scheme was formally refused planning by City Hall last May with the developer then appealing to the Planning Inspectorate who, in a 52-page decision, gave it the thumbs-up last Monday.
The development will still provide five affordable units but in the report explaining his decision, planning inspector David Morgan said it offered a "raft of public benefits" which included "townscape benefits, significant improvements to public access to the site and connectivity within the wider area".
He added: "There is also the provision of a significant number of homes and those specifically for older people for which there is an acknowledged need."
Work will involve five new buildings of between one and eight storeys.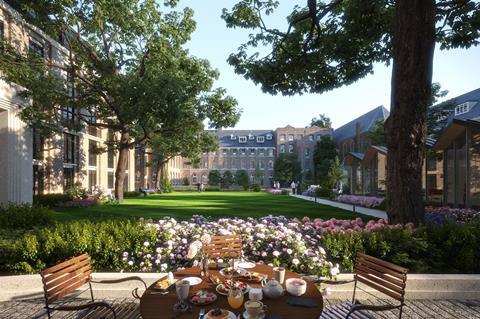 It will include a 100-cover restaurant, cinema, wine room, library, swimming pool, spa and gym and outdoor space drawn up by garden designer Andy Sturgeon, whose CV includes awards at last year's Chelsea Flower Show.
Auriens said the development will cater to "the growing number of affluent later lifers who are looking to downsize from larger homes without compromising on location or quality of living but have the option to take advantage of exceptional on-site nursing care as and when needed".
The college closed at the 2017/18 academic year because of financial problems, ending nearly 50 years of being a constituent college of the University of London. It was bought by the developers for £110m.