Gillian Darley looks at some of the better examples of housing older people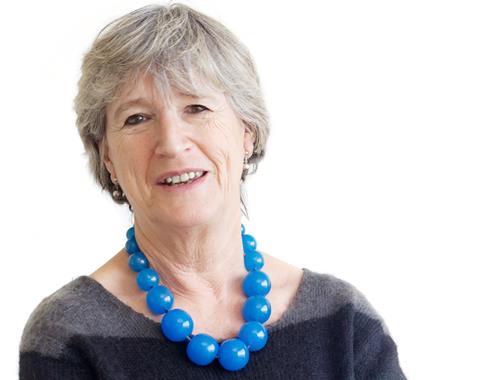 Little is certain at the moment. But no one can argue with the inexorable rise of an elderly population – people like me and, potentially, you.
It isn't hard to imagine what we might need. If my ability to move around were curtailed then a pleasant outlook and plenty to engage with beyond my immediate four walls would become all the more important.
So, a view on to the street or over a wider horizon, be it in the village or the city, is a good place to start. Back when house building better reflected actual need, many rural local authorities built small groups of bungalows or cottages designed for the elderly on the edge of villages or small towns.
In Shoreham, Kent, a post-war single-storey cottage group is set back from the main village street, looking over an open stretch of grass. But at the door, everyone has a sheltered front porch area of their own, under a continuous extended roof, making a south-facing, sunny place in which to sit on a good day, summer or winter. One resident has installed a sofa, another a garden chair or two, a third a flourishing stand of plants. A simple and congenial touch added by someone in the council architects' department back in the '50s or '60s, it's transformational.
Tom Collins House is on an altogether larger, metropolitan, scale. At Byker, Newcastle-upon-Tyne, sheltered housing was in a point block within Ralph Erskine's widely admired (and listed) late-1970s social housing. The excellent vantage point offers, at least to those on upper floors, splendid views up and down the Tyne and the busy crossings.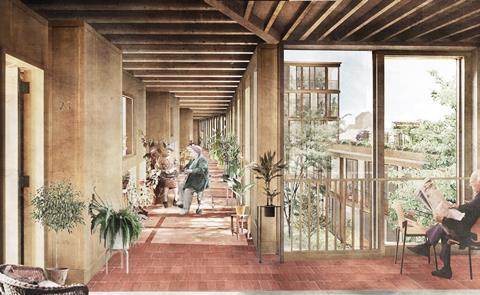 United Saint Saviour's Charity currently looks after Hopton's Almshouses, the tiny 1740s foundation squeezed to the rear of RSHP's Neo Bankside. Now, the charity is building a new almshouse in Bermondsey; 57 apartments for social rent, designed by Witherford Watson Mann.
With a brief based on observations taken from residents at the charity's other sheltered housing in south London, WWM have come up with a dual-aspect design. To the rear a courtyard garden wrapped by balconies and to the front a street frontage fully engaged with local comings and goings, as well as providing shared space for a café, cookery school, craft room and meeting room – through which local people, young and old, will be drawn into the building. The buzz of the front will be offset by the calm of the rear. It will, forgive the jargon, be essentially "age-friendly" but not a cloistered retreat.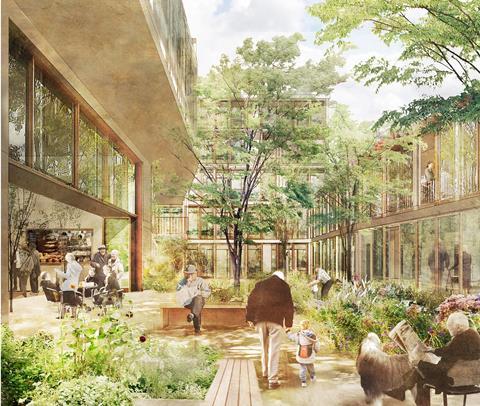 In Somerset where the Bruton Trust is building new housing to meet pressing county council requirements, the Cubis development, now under construction, consists of 68 new homes with several for older people. For its designer, sculptor Mark Merer, the driver and the ambition is to achieve connectivity; between people, landscape and materials.
In the wings are radical, yet practical, ideas springing from the recognition that what suits a family or a fit middle-aged individual may become a ball and chain for the empty nester or someone who has lost full mobility.
By slicing up an average-sized, outgrown family house and garden (by now, so much waste space) Emma Twine's intriguing "Living Closer Together" research scheme (or, as she puts it, her "call to arms") shows the possibilities of looking forensically at suburban layouts and house types. She took South Woodham Ferrers as her model, but the principles could be widely applicable. Watch that space.