RIBA decides to roll-over all awards shortlists into next year, and from 2022 projects will have to be in use for a year to qualify
The RIBA has today announced that its 2021 awards programme, including the highest prize in UK architecture, the Stirling Prize, will be selected from shortlists that have already been announced this year.
It was forced to abandon its 2020 awards, which also include national and regional awards, in September because of the covid-19 restrictions.
This means contenders wishing to put forward new entries will face a one-year delay, having to wait until next year to submit projects for the 2022 RIBA Awards.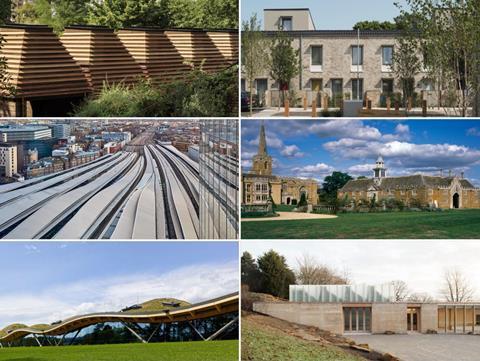 At the time it revealed this year's awards would be called off a spokesperson said: "To maintain the consistency and rigour of our judging process, all RIBA Award winning projects must be visited in person, therefore it is unfortunately not possible to continue with this year's awards."
Now the RIBA president Alan Jones has confirmed the 2021 awards will focus on judging and projects that were unable to be visited this year.
Jones said: "Not only is this the fairest outcome - reached after detailed consultation with entrants and jurors - but it provides an unexpected opportunity for us to bring forward plans to significantly refresh our judging criteria – with projects having to be in use for one year.
"The RIBA and our members are committed to the best, sustainable design that will serve generations to come, and I am pleased that from 2022 we will be able to further demonstrate this through our awards programme."
Announcing the change for 2021 the RIBA said that from the 2022 awards it will require all project entries to have been in use for one year.
It said this change would enable judges to assess projects with more detail on their performance, client feedback, and gain a better understanding of how the project functions within its civic, communal and environmental context.
It will also add greater focus to the sustainability criteria – further aligning them with the standards set out in the RIBA 2030 climate challenge.
Last year Goldsmith Street (pictured top right), an energy efficient housing scheme in Norwich by Mikhail Riches and Cathy Hawley, won the Stirling Prize, which is normally selected from a shortlist of six projects that have won a RIBA national award.