Gort Scott director complains as wide interpretation sees white collar workers sending children to school while others struggle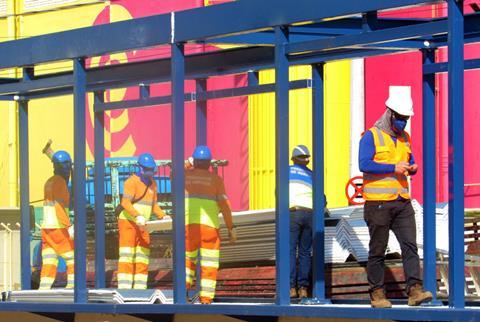 One of the directors of award-winning architecture practice Gort Scott has spoken of her frustration that some white-collar workers are able to send their children to school during the latest coronavirus lockdown when construction professionals cannot.
Fiona Scott's comments come as RIBA president Alan Jones called for architects and other construction industry workers to get key worker status to aid them in working on-site to keep the economy moving during the pandemic's latest and most deadly wave.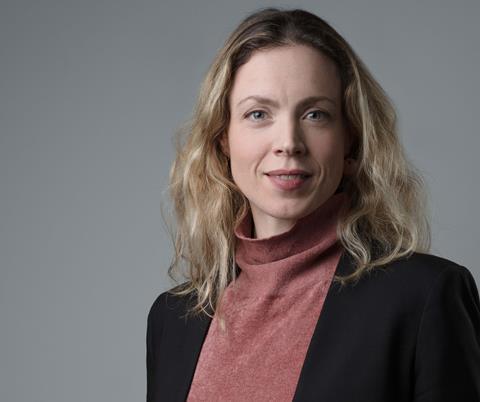 However the RIBA itself is somewhat conflicted on the issue, after it last week berated London and Kent-based practice On Architecture for requiring its staff to work from their offices, rather than remotely. The institute warned On that it had a responsibility "to provide their colleagues and employees with a fair, safe and equitable working environment".
Writing on social media at the weekend, Fiona Scott said that after making it through a "difficult week of work and homeschool" she had found it dispiriting to discover that other professionals not connected with health services had been able to continue sending their children to school.
"Loads of my son's friends are still in school because 'critical workers' definition also covers large numbers of well-paid professionals also working from home – banking, higher ed support etc…" she wrote. "Tough for morale!"
After receiving supportive responses from other architecture professionals, Scott acknowledged that her frustration was "clearly a selfish tweet" and that there was a public-health risk when around one-third of pupils were still in school.
Yesterday Building Design reported that the closure of schools to pupils whose parents are not key workers had forced some construction professionals to take their children on site visits as an alternative to reneging on their work commitments or leaving youngsters unsupervised at home.
RIBA president Alan Jones said he was "concerned" that many architects and construction workers were struggling to manage working from home alongside their homeschooling and childcare commitments.
"Construction sites remain open and, in many cases, architects are under pressure to attend essential site visits in person," he said.
"The RIBA has raised this issue directly with the government, calling for construction workers to be added to the 'key worker' list. I also urge employers to be mindful of the wellbeing of their staff, and encourage employees to seek help if they are struggling, including through the government's flexible furlough scheme."
Currently, the key-worker list does not specify construction projects, although it does contain references to critical infrastructure.
Gort Scott won a RIBA London Award in 2018 for its Walthamstow Central Parade project. In 2016 the practice won a RIBA National Award for its 51 Hills Road Cambridge sheme. Also in 2016 it was shortlisted for three Building Design awards.