Project part of £1.3bn Olympia redevelopment by Heatherwick and Spparc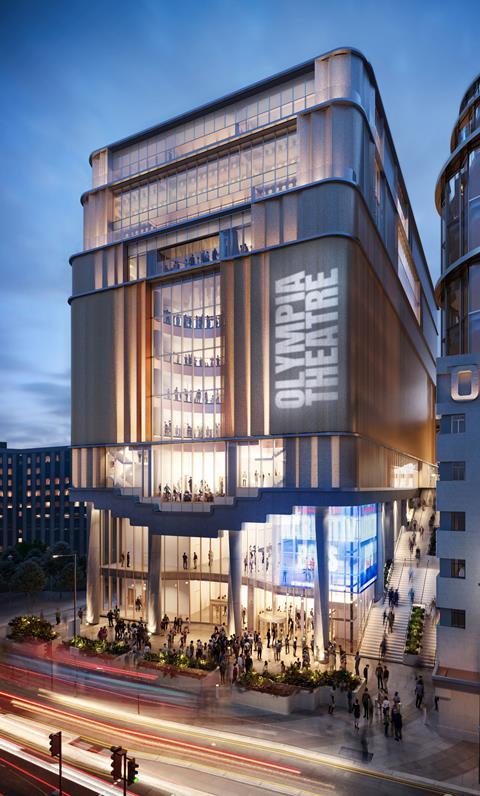 Haworth Tompkins has been appointed to design the interiors of the first major new London theatre since Denys Lasdun's National Theatre opened on the South Bank 45 years ago.
The appointment was made by Trafalgar Entertainment which has just signed a 70-year lease as tenant of the new theatre, in a deal said to be worth £100m.
The 1,575 theatre will be part of the £1.3bn redevelopment of the Olympia exhibition centre designed by Heatherwick Studio and Spparc.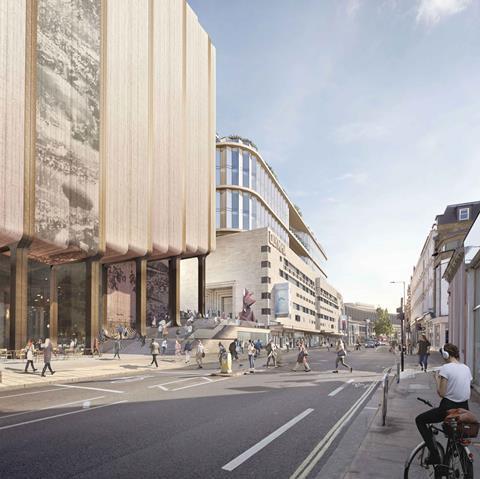 Haworth Tompkins won the Stirling Prize in 2014 for its redevelopment of the Liverpool Everyman and has a string of other theatres under its belt including Battersea Arts Centre, Bush Theatre and the Royal Court, all a short distance from Olympia. It also completed an acclaimed refurbishment of Lasdun's National in 2015. The Olympia Theatre is said to be the capital's first with more than 1,000 seats since the grade II*-listed landmark opened in 1976.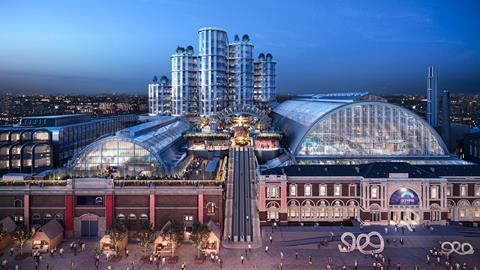 Laing O'Rourke has begun demolishing all but the listed façade of the 1930 Olympia Central Hall to make way for a 13-storey building, as part of a £600m main works construction contract after a year of enabling works.
The grade II-listed Olympia National and Olympia Grand halls are being incorporated into the site's overall redevelopment and will continue to host events while works are taking place.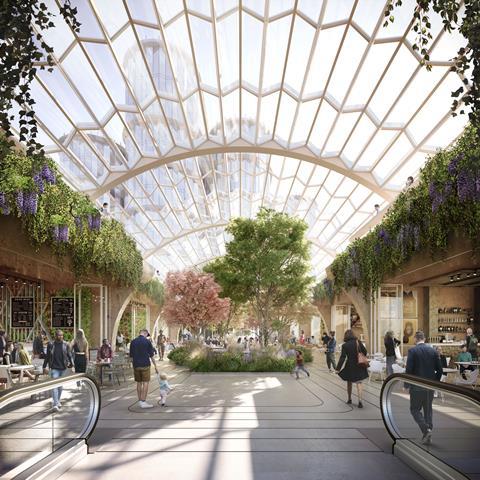 Work is also beginning on a total of seven new buildings – including two hotels operated by Citizen M and Hyatt Regency, a 4,400-capacity live music venue, four-screen arthouse cinema and the theatre.
The project, which spans 14 acres, will also contain a roof garden, restaurants, shops, cafés and 550,000 sq ft of office and co-working space.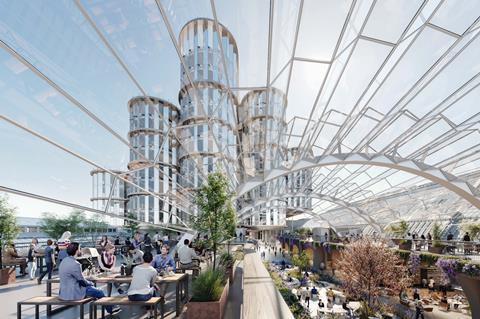 The buildings' walls and floors, and a large proportion of their M&E services, will be manufactured offsite to reduce the number of vehicle movements and workers on site.
Due to the size of the scale of the project, 13 tower cranes and 10 hoists will be used, including a tower crane currently installed to construct the Olympia West Hall which, at a reach of 75 metres, is the biggest on a non-infrastructure project in the UK.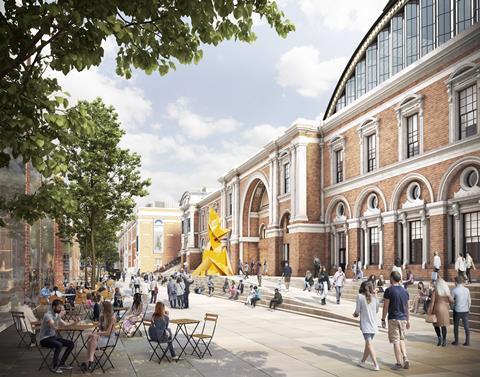 The whole project, for investors and developers Yoo Capital and Deutsche Finance International, is due to complete in 2024.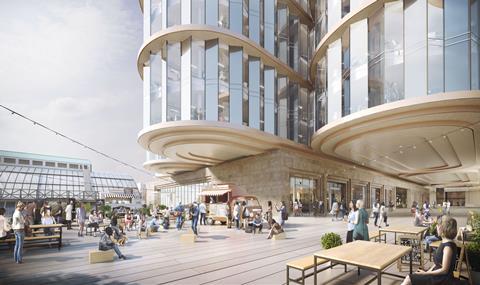 Lloyd Lee, Yoo's managing partner, described it as a historic moment. "Olympia Central first opened in 1930 and now we bid farewell as we usher in an exciting new era for the site and London as a whole," he said. "Despite the challenges of the covid-19 pandemic, works are well on schedule. In fact, from a construction perspective, we have been really fortunate and have taken maximum advantage of the exhibition areas being vacant so everyone on site has been able to spread out and maintain social distancing."