Trafalgar Theatre described by Historic England as having the 'best surviving original fabric' of its kind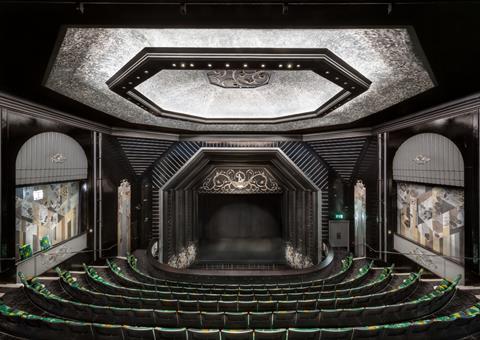 Restoration specialist Foster Wilson Size has unveiled its reinstatement of the grade II-listed Trafalgar Theatre on Whitehall back to its original art deco form.
Originally opened as the Whitehall Theatre in 1930, it was one of the first theatres in Britain to embrace the "architecture of light" aesthetic pioneered in theatres and cinemas in Weimar Germany in the 1920s.
Historic England said the theatre, which was listed in 1996, has "the best surviving original fabric" of its kind.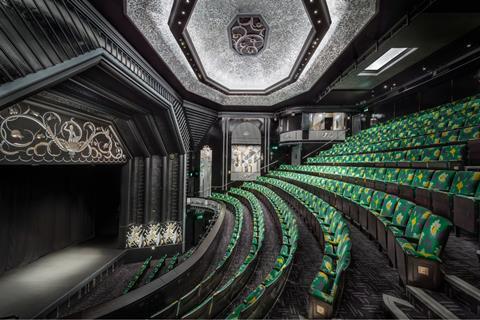 It was converted into a television and radio studio in 1997 before being split into two smaller venues in 2004, but because of its listed status, the adaptations were made to be fully reversible so that the building's owner, Trafalgar Entertainment, could return it to its original form at a later date.
Following planning permission from Westminster council last year to restore the theatre, Foster Wilson Size has stripped out later additions and restored its original 630-seat auditorium.
All original decorative features have been uncovered and repaired, while the original carpet and seating materials have been replicated using historic photographs.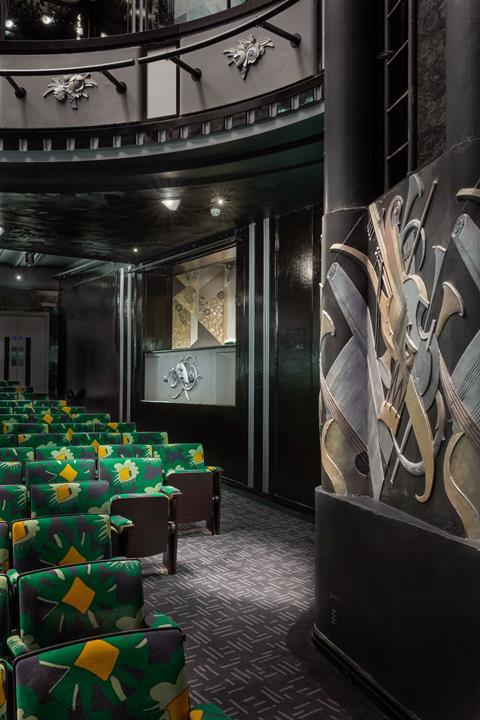 In the foyer, two new bars, a box office, cloakroom and new washrooms have been built with 1930s-style tiling and lighting details, and new fittings and finishes have been installed in all backstage dressing rooms.
Outside, the entrance canopy has been restored to its original design topped with new light box signage.
Trafalgar Entertainment chief executive Howard Panter said: "Underneath the shell of the Trafalgar Studios, there was a remarkable art deco building, and through the painstaking restoration work we have a beautiful genuinely unique theatre fit for 21st-century audiences".
A new run of Jersey Boys, the first major musical production to play at the restored theatre, is due to start on 28 July.