Listed Bankside gem is currently on Historic England's At Risk Register
Hawkins Brown has been appointed to redesign one of the last remaining Victorian warehouses in Southwark.
Originally occupied by Spicer Bros paper merchants in the late 19th century and left untouched for more than 40 years, the grade II-listed 55 Great Suffolk Street warehouse was acquired in December 2020 by investment manager and developer Fabrix.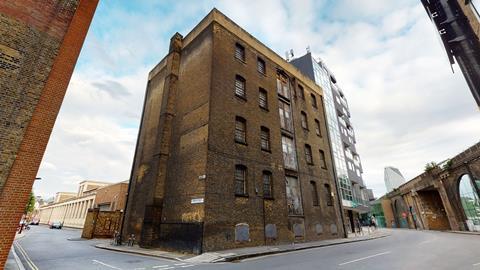 The refurbishment will rescue the warehouse building which is currently listed on Historic England's At Risk Register.
The existing structure will be retained and the original Victorian features preserved, including the block glass windows, thin cast-iron columns, loading bays, manual hoists and a timber staircase.
The 11,000ft2 warehouse has high ceiling heights and efficient open floorplates that could be adapted for variety of flexible uses.
Hawkins Brown previously refurbished and extended the neighbouring 53 Great Suffolk Street, a RIBA National Award-winning scheme that transformed 1890s warehouse space into contemporary office space.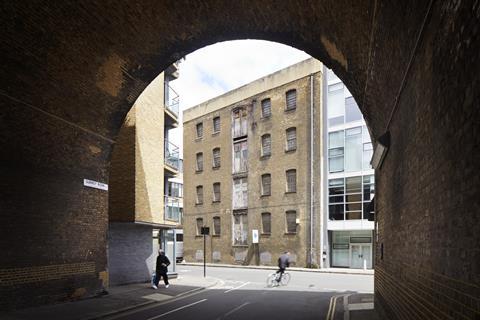 Paul Hicks, senior development manager at Fabrix, said: "55 Great Suffolk Street will be an exemplar project demonstrating how heritage buildings can be sustainably refurbished, adding value while cutting carbon.
"We are excited to work together with Hawkins Brown to restore and reimagine this much-loved asset within the local community, adding to the wider regeneration of the Bankside area."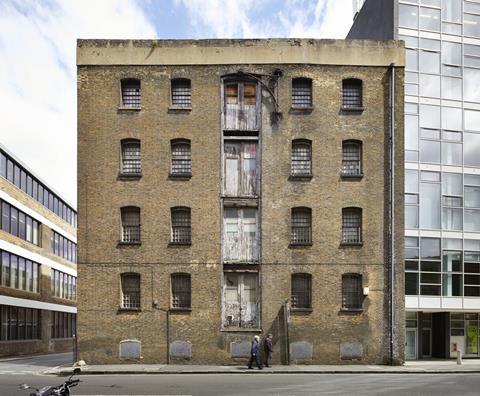 Nick Gaskell, partner and workplace sector lead at Hawkins Brown, said: "Revitalising one of central London's last unaltered Victorian warehouses will create a contextual yet forward-looking development that contributes to the ongoing story of the Southwark neighbourhood.
"Our work will bring this building that is currently at risk and under protection back into use as a contemporary but characterful commercial building that will benefit the Borough's lively workforce."
55 Great Suffolk Street adjoins Roots In The Sky, another Fabrix development, which will provide contemporary and sustainable next-gen office, commercial and community space with a 1.4 acre rooftop forest.