Architect will hire local staff to supplement relocating team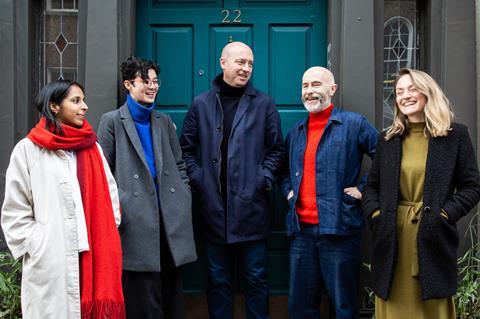 Hawkins Brown has opened an office in Dublin, its fourth new studio in six years but only its second overseas.
The practice already has offices in London, Manchester, Los Angeles and Edinburgh.
Hawkins Brown said it was not a response to Brexit – which has driven some practices to open offices in the EU – but part of a broader strategy to support existing work and win more regional clients by establishing offices in specific geographic markets.
Studio Ireland, as it has been dubbed, will be led by former DTA Architects director Colin Mackay whom it described as a veteran Dublin architect. He will work with associate director Rebecca Watts, who has relocated to Belfast. A number of colleagues have also chosen to relocate. Additional local staff will be recruited, while partner Greg Moss will support the studio from London.
Russell Brown, a founding partner of Hawkins Brown which became employee-owned in September, said they had learnt from previous launches the importance of balancing an understanding of Hawkins Brown's London base with input from local people "steeped in the values and culture" of the new city.
"In each new location, we are serious in engaging with and contributing to the local cultural community and business economy, offering our international ideas to a local conversation," he said.
"Hawkins Brown has been working in Ireland for more than 10 years – in Monaghan, Dublin, Limerick and Belfast, so we already have strong links with Ireland.
"We set up Studio Ireland in Dublin to better support our existing clients and to develop new opportunities in this dynamic context that mixes a rich built heritage with cutting-edge developments in technology, modern methods of construction, research and education in the built environment."
The new office will be on Ely Place.