Transport secretary vetoes north London station proposals over loss of car park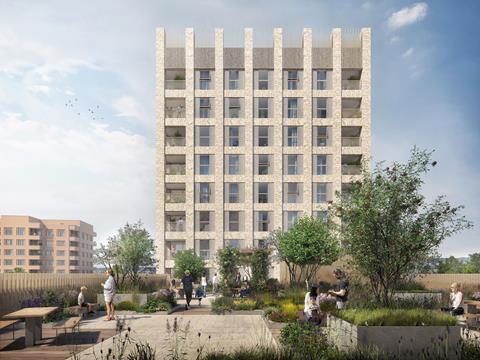 Recently-approved plans for a 350-home station development in north London, designed by Hawkins Brown and Mae, are being blocked by transport secretary Grant Shapps because they will lead to the loss of car-parking spaces.
Enfield council approved the controversial plans for Cockfosters Station – the northernmost station on the Piccadilly Line – at a meeting last month. But on Friday it emerged that Shapps has used a little-known power that requires his consent to be granted for development on land owned by Transport for London.
A Department for Transport spokesperson said Enfield council's decision to approve the proposals, which would have delivered new homes in blocks of up to 14 storeys, would have resulted in the loss of almost all of Cockfosters Station's car park.
The scheme was being developed by Connected Living London, a joint venture between private-rented-sector giant Grainger and Transport for London. In addition to the new homes it was due to provide 4,200sq m of public space, bicycle parking and commercial space on the 1.36ha plot next to grade II-listed Cockfosters Station.
Shapps' refusal for the proposals came in response an application made by TfL under Section 163 of the Greater London Authority Act 1999. The secretary of state's consent was required for TfL to grant a long-term leasehold for the area covered by the development proposals.
The DfT spokesperson said Shapps' decision to block the proposals would "ensure residents can continue to have adequate parking facilities to access this vital station and the rest of the capital".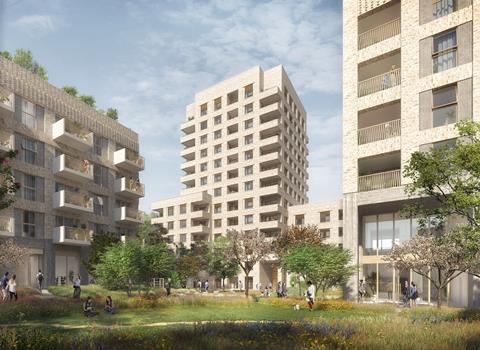 Chipping Barnet MP Theresa Villiers, a Conservative and longstanding opponent of the scheme, said she had been shocked when Labour-led Enfield had approved the plans for "high-rise development in the outer suburbs" in February.
"They disregarded over 2,500 objections from local people," she said. "I have been campaigning to save Cockfosters from the mayor's plans for years and it is hugely welcome that the transport secretary has now stepped in to put a stop to them."
The Cockfosters scheme was the fourth by Connected Living London to get planning permission with other schemes set to build a total of more than 1,000 homes approved for Southall and two in Lambeth.
A TfL spokesperson confirmed the organisation had been notified of Shapps' decision on February 25.
"We are now taking the necessary time to understand and consider the implications and available next steps that result from the decision," they said.