Three blocks to house 244 build-to-rent flats "immersed" in trees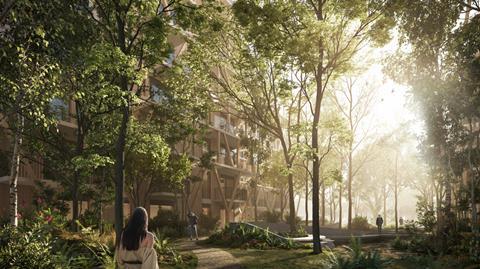 International practice Urban Agency has unveiled its plans for a 244-home residential scheme in Dublin inspired by treehouses.
The build-to-rent scheme, known as Cross Avenue, will be located on a suburban site in the south-east of the Irish capital on a site populated by a large number of mature trees.
The practice, which has an office in Dublin, said retaining the trees was a "central priority and point of inspiration" for the project.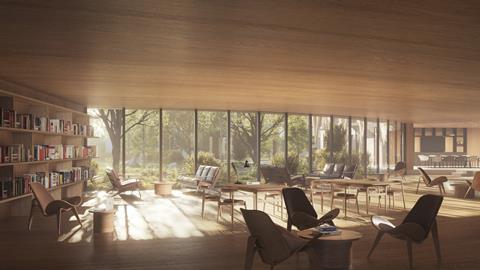 The design has sought to emulate the "immersive" concept of a treehouse by "submerging" the buildings in the surrounding trees, the practice added.
The 19,000sq m scheme will consist of three stepped blocks ranging in height from one to nine storeys, with each block using a different reference to the arboreal setting on their facades.
One block will use brise-soleils to "evoke the dappled light filtered through a canopy of leaves", another will be composed of branching diagonal beams and a third will feature vertical, tree trunk-like posts.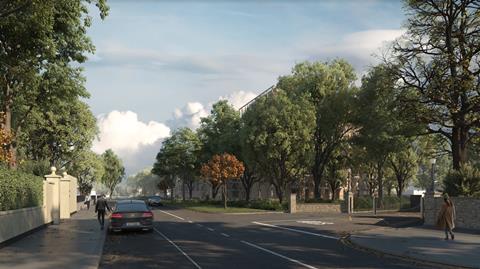 Climbing plants and greenery will also be planted on the buildings' roofs and facades to further integrate the scheme with the surrounding trees, the practice said.
The development, which has been approved for planning, has been designed for Dublin-based developer Lioncor with the project team including landscape architect NMP Landscape.
Urban Agency also has offices in Copenhagen, Dusseldorf and Lyon.