61-storey block is practice's second tower in city centre in as many months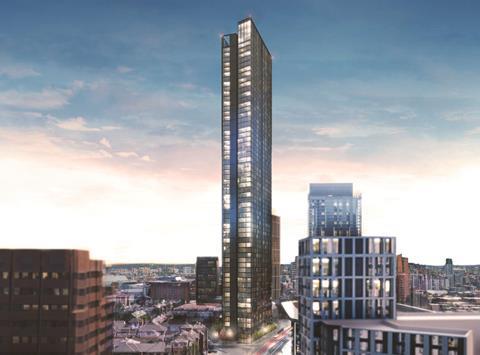 Glancy Nicholls has won planning for what will become Birmingham's tallest tower.
The 61-storey city centre scheme at 100 Broad Street will contain 503 flats, a sky lounge and the UK's highest restaurant outside London.
It is the practice's second consent for a tower in the city in as many months. In December it got the go-ahead for the 51-storey One Eastside.
The city's planning committee gave its approval to the 193-storey 100 Broad Street last week.
Euro Property Investments (EPIL) will demolish a low-rise office block to build the tower. No start date has been agreed. The developer says it is currently "reviewing next steps."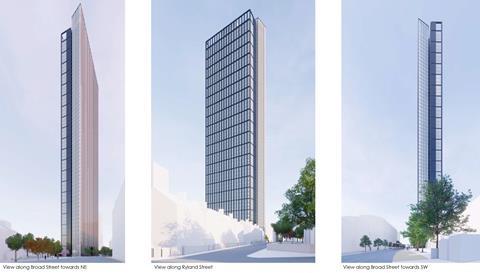 A spokesman for Glancy Nicholls said: "EPIL approached Glancy Nicholls directly, based on our knowledge of the sector and expertise in the design and delivery of tall buildings."
The decision comes a month after the practice won planning for One Eastside, a build-to-rent scheme with a 15-storey building as well as the 51-storey element.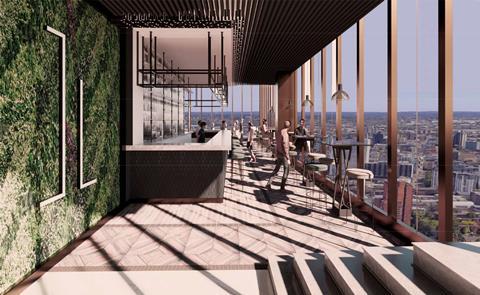 A requirement on 100 Broad Street to provide £3.7m of affordable housing was reduced to £2.4m by the council after an independent assessment concluded a greater contribution would make the scheme financially unviable.
The building sits on the Birmingham fault, a sandstone ridge which runs diagonally through the city centre. Birmingham council has encouraged the construction of tall buildings on the "ridge zone," where the ground is firmer.