Hackney's Georgian parish church reopens with Es Devlin installation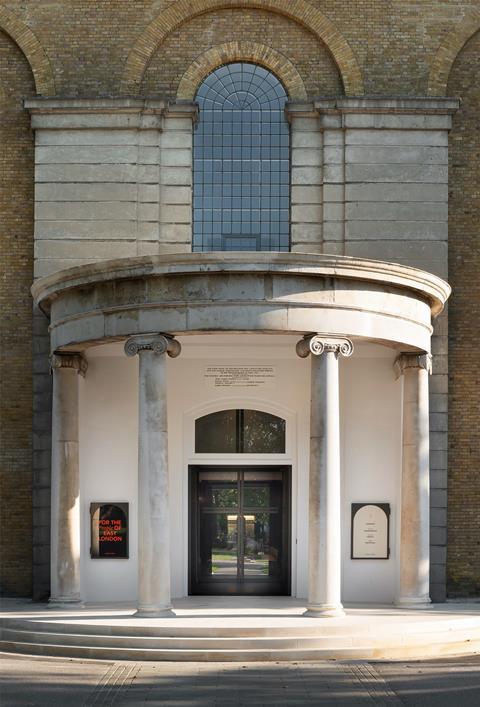 John Pawson's first UK church project has opened with an installation by Es Devlin.
The £6m project to restore and reorder grade II*-listed St John-at-Hackney completed shortly before the compulsory closure of churches during the second lockdown but has now reopened.
Pawson worked with ecclesiastical architect Thomas Ford & Partners on the scheme which saw the addition of a new oak interior and two new chapels as well as parish and commercial facilities.
A new font, altar, lectern and processional cross were all designed by Pawson.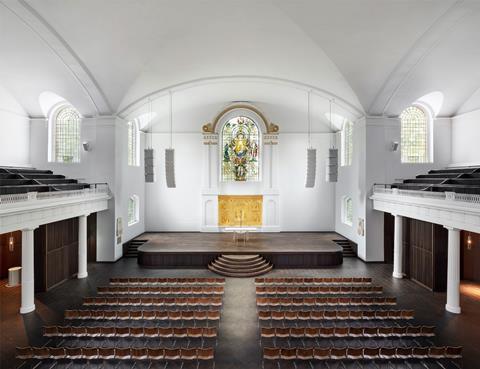 The two-year scheme also involved fresh branding from London studio OMSE and the £40,000 restoration of 17 monuments and memorials dating from the 16th to 20th centuries.
Rector Al Gordon, whose wife Liv Gordon, is an architect, also commissioned visual artist Es Devlin – who designed the closing Olympic ceremony and has worked with the Pet Shops Boys and Beyoncé – to design an interactive installation called Shared Sky.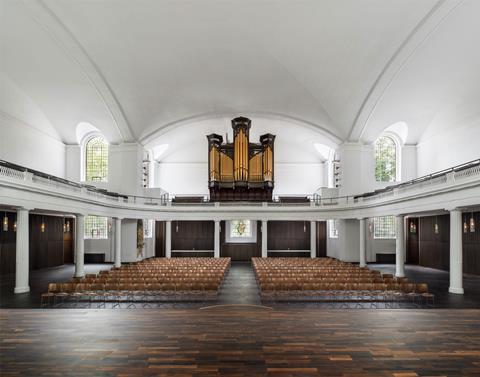 "In these dark days, this restoration is a beacon of hope: a cathedral of creativity, playing its part in a spiritual, social and cultural renaissance in east London and beyond," he said.
At the start of the project he told the Hackney Gazette the building, which was designed in the 1790s by James Spiller, a friend of John Soane, was leaking and in need of repair. The roof was rebuilt in the 1950s after a fire which started among workmen's tools.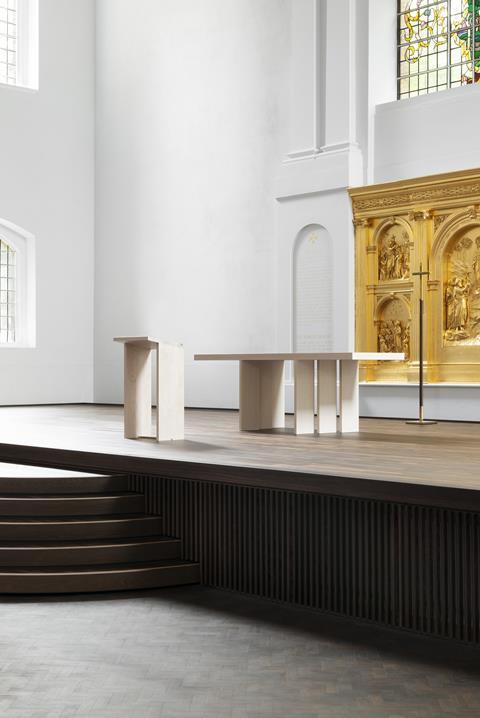 "We're only going to do this once so it has to be special," he said. "If someone has thought carefully about a space you walk into, you feel valued. I'm really passionate about this. With all the pressures of social change and gentrification we want to really be a presence in the community."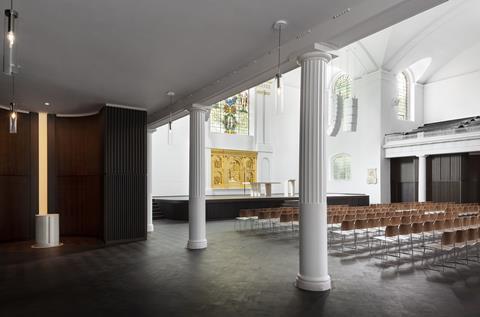 St John's has formed a partnership with a number of other local churches including St Leonard's in Shoreditch to form a single church meeting in multiple locations, known as Hackney Church. It runs projects with the homeless and vulnerable as well as being a centre for worship.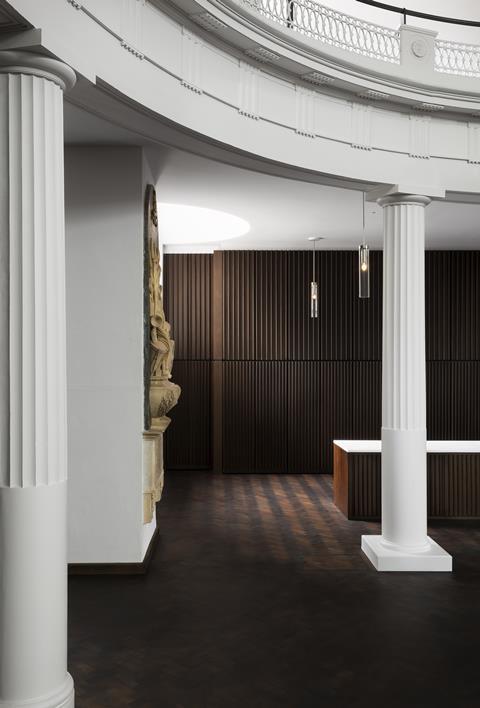 It has also long been an arts and music venue, hosting performances by the likes of Rufus Wainwright, Florence and the Machine and Emeli Sandé. Bars, a kitchen and other facilities as well as a permanent stage with revolving dias, lighting and a PA system have been added.
John Pawson said: "The vision driving the refurbishment of this east London church was always of a 'cathedral of creativity', where architecture and people can come together in the richest ways possible, for a variety of purposes and activities, sacred and secular.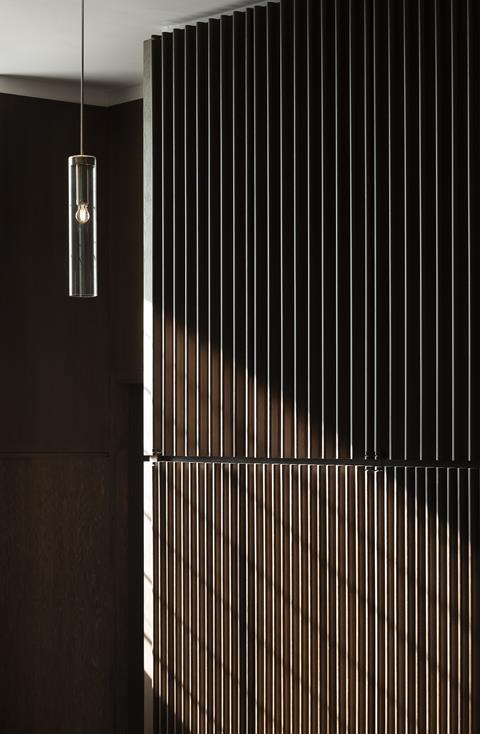 "As a designer, it is my belief that such creativity is stimulated and fostered both by the detail of a physical environment and by the character of its atmosphere.
"I have used new architectural elements to define the different spaces and functions within the body of the church. These elements incorporate much-needed storage, while also providing a framework for an integrated approach to lighting, acoustic and heating, clearing and simplifying the visual field."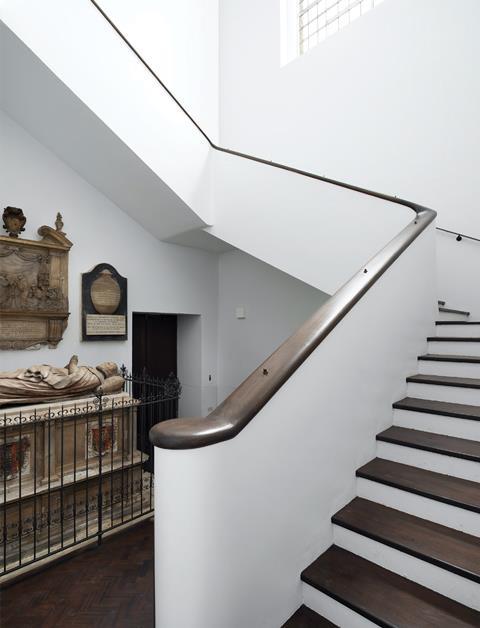 Clive England, a partner at Thomas Ford, described it as one of the most exciting church projects the practice had been involved in.
"The completed work at St John's is a wonderful mixture of simplicity and complexity, of art and artifice. Behind the simple appearance of the main spaces lies a remarkable range of thought, design, detailing, traditional craftsmanship, and technology.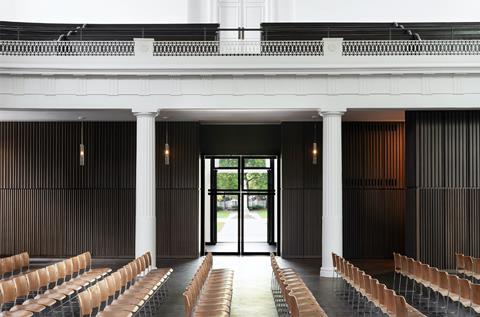 "Ultimately, every architectural project is about people, and we wish the church and local community every possible success in their use of the vibrant new building that we have created together over the past four years."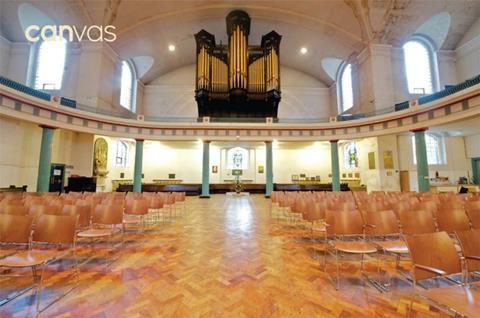 It was funded by the National Lottery Heritage Fund. The contractor was Rooff Ltd.