Practice commissioned to design brain sciences study centre 10 years ago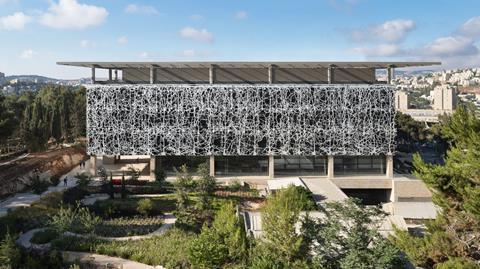 Foster & Partners has completed a research facility for brain sciences in Jerusalem.
The Edmond and Lily Safra Centre for Brain Sciences, located in rugged terrain in the north of the city, will act as the gateway to the Hebrew University of Jerusalem.
The project, which is the practice's first in Israel, was awarded a decade ago.
It contains multiple laboratory complexes in two parallel wings arranged around an open central courtyard.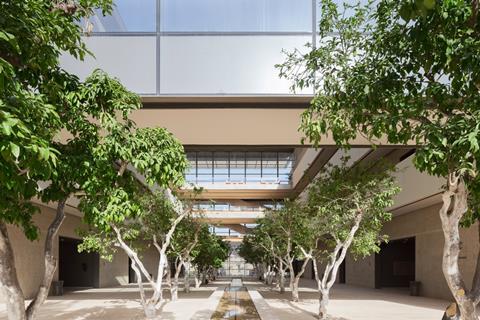 The upper levels house 28 flexible labs linked by social spaces, intended to encourage informal interaction and the exchange of ideas between students and staff.
The ground floor contains teaching facilities, a 200-seat auditorium, a library, a cafe and an art gallery open to the public which displays brain-themed art.
The courtyard, which includes a retractable roof, is planted with citrus trees and features an artificial stream along its length.
Fosters said the space forms a cool microclimate and will be used as a place for quiet reflection.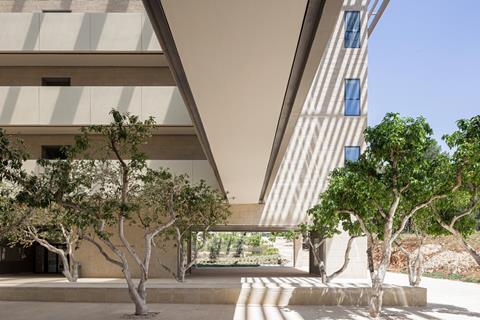 Practice head of design Spencer de Grey said the facility was one of the most innovative projects of its kind at an Israeli university.
"Understanding the enigma of the brain is the most challenging endeavour of the 21st century and research in this area is vital to the quality of life for millions of people," he added.
Partner Darron Haylock said the project had a progressive social agenda that had created a centre for learning that was "truly inclusive".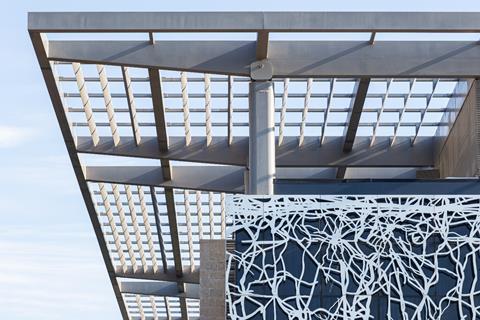 Local materials, such as Jerusalem stone, have been used where possible, and the building is orientated east-west to reduce solar gain.
The upper three levels are also shaded by a cast aluminium screen stylised on the drawings of early 20th-century Spanish neuroscientist Santiago Ramon y Cajal which represent the structure of the brain.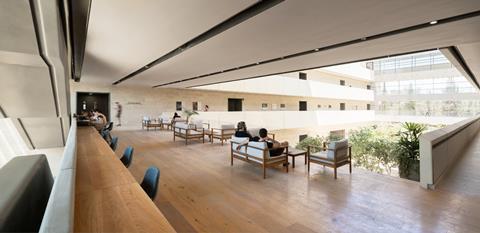 Last month, Fosters revealed its designs for what will be the tallest building in Greece.
The tower will be part of a 300ha, £€8bn development which the architect also masterplanned.