High street redevelopment will include towers of 17 storeys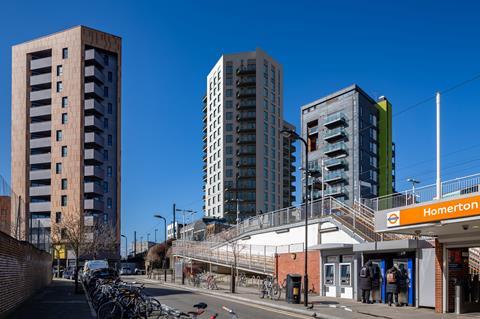 CZWG has won planning for a high-rise redevelopment of a dilapidated site next to Homerton station in east London.
The project, for Nudo Properties, will mix industrial workspace and flats in buildings ranging from three to 17 storeys.
What the architect described as "under-utilised and out-of-date industrial space of poor quality" will be replaced with 4,400sq m of office, light industrial, artist studio, café and retail uses around a publicly accessible courtyard. Some of the workspace, designed in line with the mayor of London's industrial intensification primer and with active frontages, will be "affordable".
The scheme, on the high street close to Homerton Hospital, will also contain 244 homes.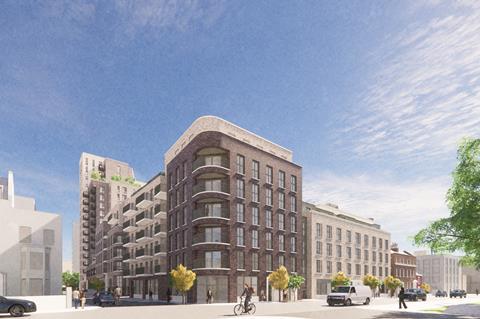 CZWG director Adam West said: "Rather than simply mitigating the potential conflicts arising from the co-location of residential and industrial uses in this dense urban location, the design brings together these diverse communities."
He said the scheme, centred around a sunlit courtyard space at ground level, would provide a pedestrian-friendly public realm that would enhance the existing route to the train station.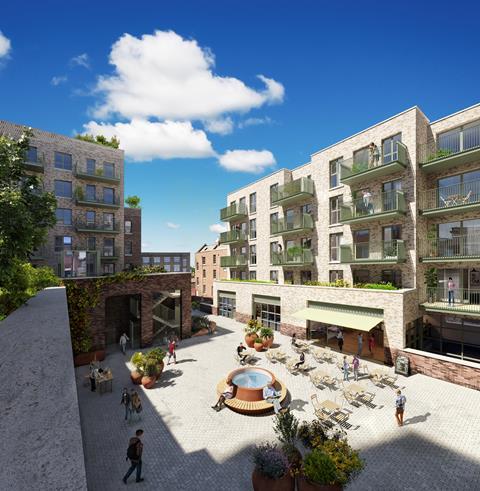 The scheme, which is targeting Breeam Excellent, will use passive design and demand-reduction energy-efficiency measures including fabric insulation, improved air-tightness, efficient lighting and mechanical ventilation heat recovery for residential units. West said these measures should achieve a 43% reduction in CO2 emissions.