David Adjaye says gallery has 'chosen to accept the slowness reshaping society'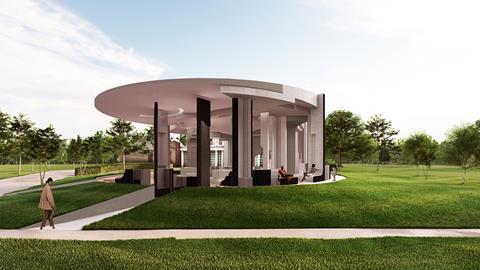 This summer's Serpentine Pavilion commission will be extended to two years for the first time in its history because of the coronavirus lockdown.
South African architects Counterspace will now work on a series of off-site and online research projects this year, culminating next summer in the delayed opening of the pavilion.
Lead architect Sumayya Vally described next year's build as "Pavilion 20 plus 1".
She said covid-19 had brought the pavilion's themes of community and gathering "sharply into focus", which she hoped would allow them to extend and deepen their engagement process over two years.
David Adjaye, who is a Serpentine Gallery trustee and advises on the annual commission, said the global pandemic had changed the immediate context.
"Rather than rush to execute Counterspace's stellar design as soon as it is safe to do so, the Serpentine has chosen to accept the slowness reshaping society today and utilise it to develop a deeper relationship with the architects," he said.
"We look forward to working with Counterspace over the next 12 months to draw more meaningful connections between their pavilion and the people, communities, and nature of London.
"While the circumstances that have prompted this evolution are by no means easy, we believe it is an important opportunity for this pavilion to stand as a bridge of sorts between either sides of this unfathomably significant time in history."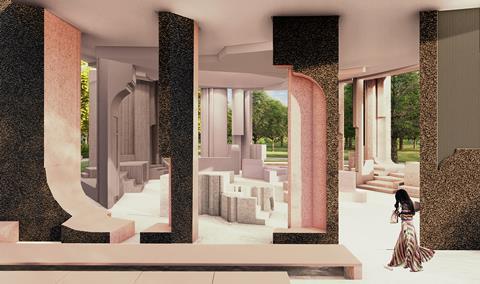 Counterspace was picked to design the 20th Serpentine Pavilion back in February when the three directors – all born in 1990 – were hailed as the youngest to receive the prestigious commission.
At the time Vally, Sarah de Villiers and Amina Kaskar, said they wanted to engage with London well beyond the railings of Kensington Gardens and announced they would hold events in parts of London known for their immigrant and peripheral communities – and then bring back items from those neighbourhoods to aid the construction.
Vally said today: "We are excited to launch a set of initiatives that will redefine and celebrate the role of gathering and the construction and preservation of belonging in times of crisis – reversing the original procession, so that a cascade of dialogues, events, programmes and fragments of the pavilion will pop up incrementally in real and digital space over the course of 2020, coming together in 2021 in Kensington Gardens to form Pavilion 20 plus 1."
The annual summer fundraising party which is held in the pavilion and always attracts a glitzy line-up of celebrities, will also move to 2021, along with the public programme of performances and debates.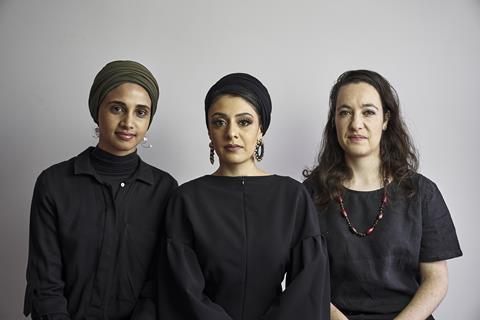 Serpentine Gallery chief executive Bettina Korek said the disruption to the original schedule tied in with their interest in "slow programming" and ongoing Back to Earth initiative which is a response to the environmental crisis.
"Ecology, community and other themes of Back to Earth are intrinsic to Counterspace's practice as well, and these have only grown more meaningful during this time of social distancing and planetary struggle," she said. "We are fortunate to have this opportunity to take more time to collaborate with Counterspace and our community partners on their commission."
The 2020 Serpentine Pavilion had been due to open on June 11 this year and run till October. Scores of architectural events have been postponed or moved online as a result of coronavirus. The Venice Biennale, which should have opened next month, is still hoping to open in August.