Committee agrees roadmap for dealing with notorious junction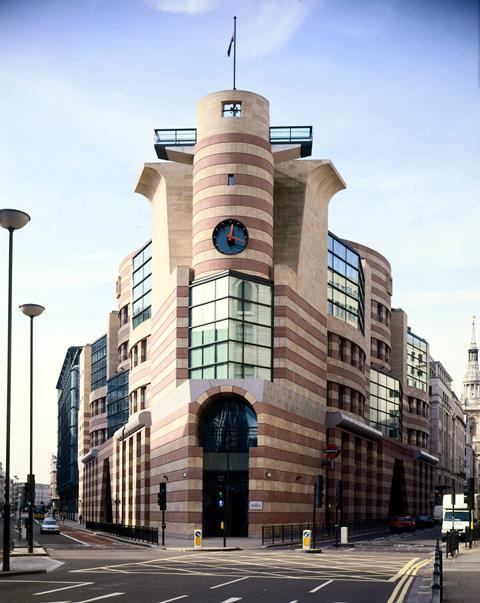 The City of London has agreed to proceed with proposals to improve safety and improve the setting of the Square Mile's notorious Bank Junction.
Framed by James Stirling's No1 Poultry, the Bank of England, the Royal Exchange and the Mansion House, the junction is infamous among pedestrians and cyclists. Over the past eight years scores of injuries have been recorded – and one cyclist died.
Recent interventions have seen a ban on vehicles other than buses and cycles using the interchange between 7am and 7pm, but a longer-term improvement project was put on hold in February last year.
Now members of the City's planning & transportation committee have agreed the first phase of a future vision to make the junction a walkable, enjoyable space with new seating and shaded and sheltered areas.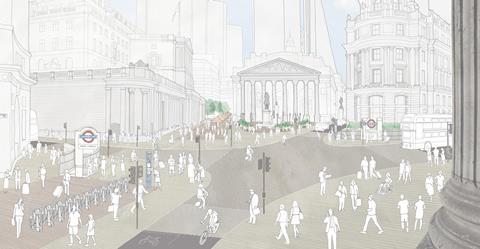 The project aims to retain some vehicle access, but also targets increased restrictions on two or three roads leading into the junction to create a new priority area for pedestrians and cyclists.
Planning & transportation committee chair Chris Hayward said that the junction could one day be dominated by pedestrians and cyclists.
"We listened to members of the public, local businesses and other stakeholders as part of our work to create safer, healthier streets," he said.
"Our data shows that the number of pedestrians using the junction has risen in recent years. With the completion of works to upgrade London Underground's Bank station due in 2022, these numbers will only increase.
"It is vital that we take the next steps to meet this future demand."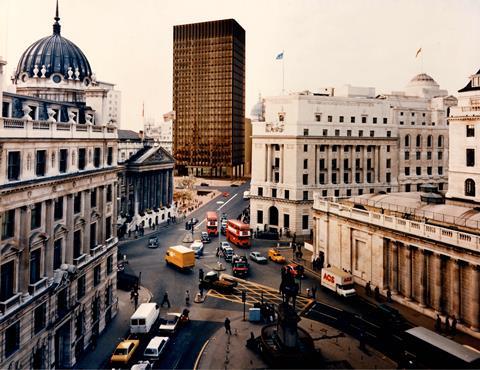 Proposals for the next phase of work are expected later in 2019 and will investigate the future potential for highway alignment, public realm designs and "achievable vehicle mix".
A report to last week's meeting said the cost of future works could be up to £18m, depending on which strategic option the committee eventually settles on.
"The subsequent work will identify options for members to choose between which will vary in cost and look and feel," officers said.
"Given the challenge of building over an existing London Underground structure, even fairly minor alterations to kerb lines, for example, may still be complex to achieve."