Collection 'one of most important in the world'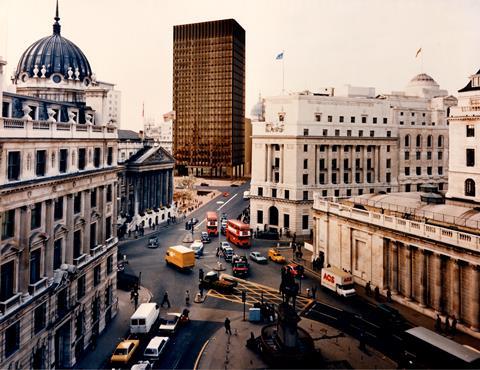 Peter Palumbo has given his entire archive of Mies van der Rohe's Mansion House Square project to the RIBA.
The gift includes three large-scale models, feasibility drawings, bronze door handles and documentation from the unbuilt scheme.
The RIBA described it as "one of the most important collections of architectural materials in the world".
Palumbo was the client of James Stirling's No1 Poultry but before he succeeded in getting that built in the 1990s on one of London's most historic junctions he hired US modernist Mies to build a glass tower on the same site in the 1960s.
This triggered one of the most notorious planning rows in history, with Prince Charles' opposition ultimately derailing the whole project in 1984.
RIBA president, Ben Derbyshire said: "The RIBA is grateful to Lord Palumbo for his donation to the British Architectural Library, which is a significant addition to our collections of mid-century modernism.
"The RIBA Collections are important not just for preserving design records but also documenting the stories behind architecture – including great planning controversies – and this gift will offer both to future generations."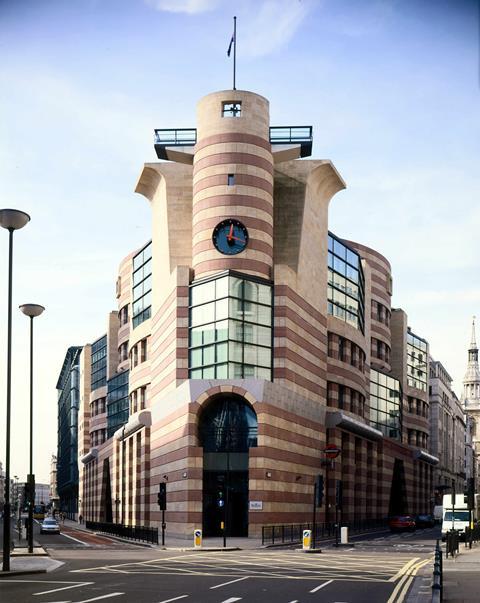 The gift includes three remarkable large-scale models: a 1:1250 scale context model of the City of London; a 1:96 presentation model of Mies van der Rohe's unrealised proposal for Mansion House Square in London; and a 1:50 scale model of the building's underground shopping concourse. The archive also includes original feasibility drawings by the Mies van der Rohe Office, bronze door handles and hinges sent by Mies to Lord Palumbo, photomontages by architectural photographer John Donat and historical documents and objects related to the hotly-debated development.
Some of the material was put on display at last year's RIBA exhibition Mies van der Rohe & James Stirling: Circling the Square.
The RIBA's collections are publicly accessible through the study room at the V&A. There is also an ongoing process of digitising images.