David Chipperfield Architects picked for tower and restoration project
David Chipperfield Architects has won a major project in the centre of Shanghai.
The competition win comes just weeks after the practice broke ground on the redevelopment of Shanghai City Hall – another heritage project – and completed a riverside art museum for the Pompidou on the Chinese city's West Bund.
The new competition win will see David Chipperfield Architects Shanghai act as lead architect on a project to restore and develop Zhangyuan in the centre of the city. The project will also feature new-build elements including a tower.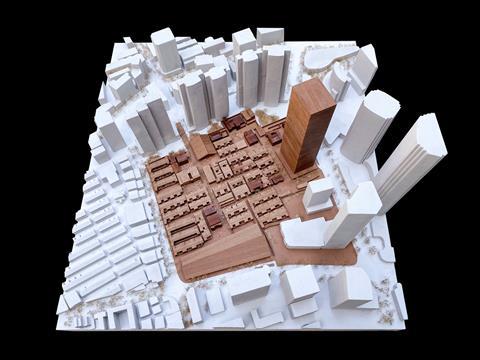 Zhangyuan is a historic lilong, also known as a longtang – an alleyway community, typical of early 20th-century Shanghai.
The architect said Zhangyuan it was possibly the best-preserved "Shikumen museum" in Shanghai.
The district contains a rich series of different Shikumen typologies (buildings that combine Western and Chinese elements) from different time periods and of varying materials and ornamentation.
"The project will see the restoration of the historic buildings and several new interventions that will allow visitors a new layer of experience and understanding of Shanghai's unique Shikumen architecture," said a practice spokesperson.
DCA has had an office in Shanghai for about 15 years. In 2014 it was commissioned to undertake an urban study of the relationship between historic low-density housing and a new high-density development in the Shikumen neighbourhood of DongSiWenLi.