Building planned at old Royal Mint site next to Tower of London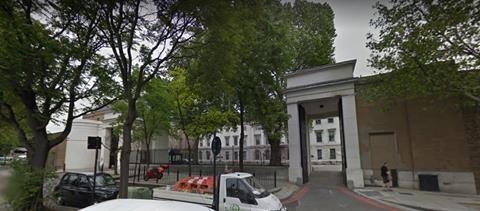 David Chipperfield Architects has been appointed to design a new embassy for China on land previously occupied by the Royal Mint.
The current embassy is opposite the RIBA headquarters at 49 Portland Place but China announced plans to move to a new spot in the capital two years ago.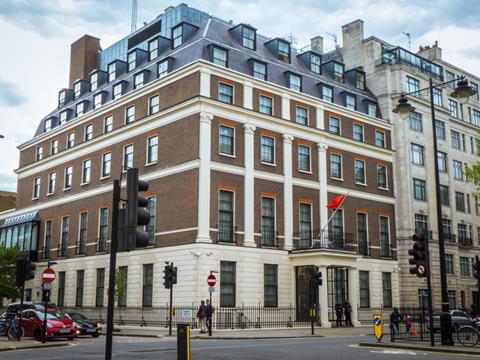 China bought the site next to the Tower of London in 2018 from developer Delancey and in a statement Chipperfield said: "The site occupies an important urban location adjacent to the Tower of London to the east of the city. It contains several existing structures, many of which have great architectural merit.
"The project requires a respectful reconsideration and reuse of the site's existing buildings to create a contemporary embassy infrastructure that will form an essential part of London's diplomatic machinery."
A grade II*-listed neoclassical building by James Johnson and Robert Smirke will be restored under the plans, while a 1980s building will be adapted into staff accommodation and a building by the southern perimeter wall will become a visa office.
But some residents in Tower Hamlets, the London borough where the new embassy will be built, have voiced concerns about the move and the council is due to debate the issues.
The area is home to the largest Muslim population in the UK while China has been condemned internationally following reports of human rights violations against Uighur Muslims in the country, as well as for its sweeping new security laws in Hong Kong.
In a letter to residents outlining the move, Yuzi Xia, minister counsellor of the Chinese embassy in the UK, said: "The current Royal Mint Court Estate offers nothing to the local economy and areas behind have been used as fly-tipping sites sporadically. We want to bring new footfall and spending to the local area, with workers at the embassy visiting local businesses."
China has had a diplomatic mission at Portland Place since 1877. Its current building was rebuilt between 1983 and 1985 after the previous one was knocked down in 1980.
The plans spell the end for a consented office proposal that Sheppard Robson designed for Delancey.