Early designs revealed in council documents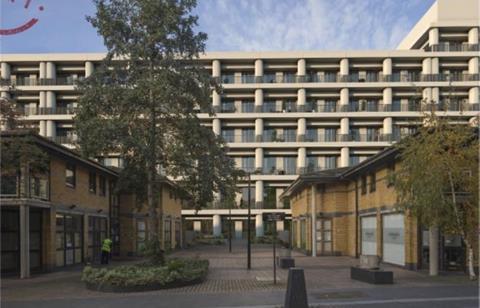 David Chipperfield Architects' (DCA) designs for the Chinese embassy's controversial new premises would impact views of the nearby Tower of London, according to pre-application documents.
The Chinese government announced plans to move its UK embassy from its current home opposite the RIBA's headquarters on Portland Place to more spacious digs two years ago.
China bought the site, which was occupied by the Royal Mint from 1809 to 1968, from developer Delancey in 2018.
The location, in an area which is home to the UK's largest Muslim population, has been controversial because of China's widely condemned human rights violations against the country's Uighur Muslim population.
DCA's proposals, outlined in a pre-application document written last week by Tower Hamlets officials, would see a cluster of existing buildings on the site refurbished to house the new embassy.
It would include the repurposing of Murray House and Dexter House, two 1980s buildings on the site, with Dexter House being converted into an eight-storey residential building for embassy staff.
According to the pre-application document, the transformation of these two buildings would involve "some increased massing and height," and would "likely impact upon the setting of listed buildings" including the Tower of London.
Council officials said the proposals "raise some concerns" when viewed from the eastern walls of the Tower.
It means that the scheme may need to be adjusted as it appears to beach the council's local plan policy D.Dh4, which states that developments are required to "positively contribute to views and skylines" within the borough.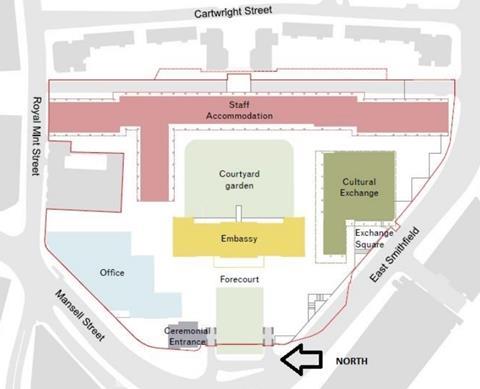 Also included in the scheme would be a Cultural Exchange building which officials described as "the most prominent new intervention on the site".
They said they would need high-quality visuals of the "potentially extremely bold and striking" building, which would be covered in a green ceramic cladding, before they could support "such a prominent proposal".
Meanwhile, the main embassy building would be housed within the grade II-listed Johnson Smirke building - completed in 1812 for the Royal Mint - which will have its 1980s interior replaced.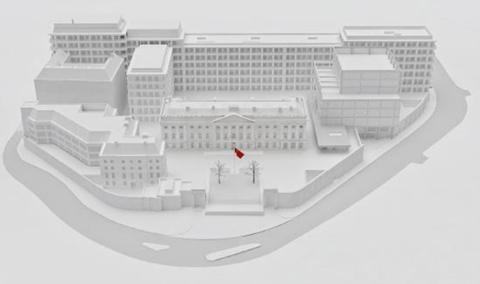 The Seamans Registry building, which was built in 1805, will be transformed into office space for embassy staff and will have a metal facade, which was added in the 1980s, removed and replaced by a "more sensitive" brick face.
The scheme has also courted controversy for its proximity to the ruins of St Mary de Graces, a Cistercian Abbey which was dissolved in 1538 during the Protestant reformation.
Local councillors raised concerns in December last year that China's plans for the embassy, which include underground meeting rooms, could risk unearthing the bodies of thousands of victims of the bubonic plague.
The abbey was the site of a mass grave during the Black Death, and yielded three burial trenches containing 762 bodies when excavated in the 1980s during the construction of Murray House and Dexter House.