News comes as architect lands first project in Australia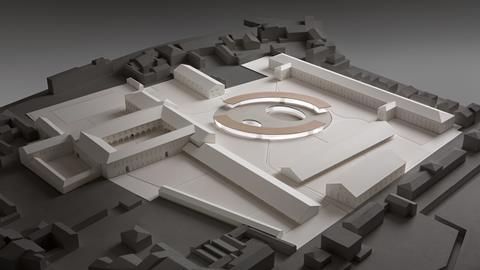 David Chipperfield Architects has won outline planning for a new university campus in the historic centre of Padua, in Italy.
The project, for the University of Padua, will be built on the site of the former Caserma Piave, a barracks complex which includes a former convent which has been used as part of the barracks since the 19th century.
The design proposes both the recovery of historic buildings for teaching, administrative and research activities, and the introduction of a new elliptical building, a pavilion at the centre of the campus accommodating study areas, conference facilities and dining spaces.
The new campus for the university's social and economic sciences was developed by David Chipperfield Architects Milan in collaboration with engineer Steam.
Work will progress from the preliminary design stage to the design development phase this autumn.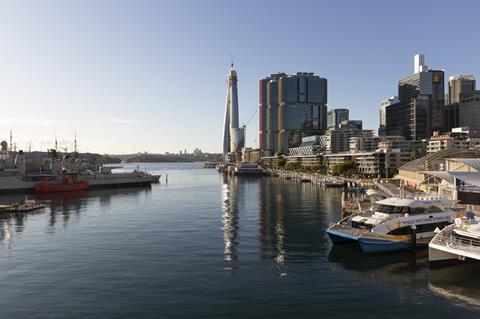 The news comes as Chipperfield celebrates landing his first project in Australia, more than 50 years after his parents and brothers emigrated there, leaving David behind to begin his architecture studies in 1970.
He has been picked to design a set of residential, retail and commercial buildings at the $2.5bn Barangaroo Central development on Sydney's waterfront, including a 19-storey block of flats.
Chipperfield's site is one of the most prominent in the Barangaroo masterplan, on the north-western tip. The brief is for it to mediate between big commercial towers on one side and a lower-density social and cultural area on the other.
It will be the final piece of the puzzle at the 5.2ha Barangaroo site where Wilkinson Eyre has just completed the twisting 71-storey Crown Hotel tower at One Barangaroo – the city's tallest building – and RSHP designed the three International Towers which completed in 2016.
Chipperfield will be working with local practices Durbach Block Jaggers, Smart Studio Design and John Wardle Architects.
It is a bittersweet moment for Chipperfield whose father Alan died there two years ago.
"I do regret that I never had the chance to build anything in Australia. It would have given me the opportunity to see more of him," he told the Australian Financial Review. His brother Mark told the paper that their father, a former Devon farmer and furniture maker, was "immensely proud" of David's success. The German government flew both their parents to Berlin for the opening of David's acclaimed Neues Museum in 2009.
He has previously come close a number of times. Four years ago he was beaten by Fosters to the £890m Circular Quay tower project in Sydney for Lendlease, and then by Diller Scofidio & Renfro to a £150m art gallery in Adelaide.
For this project he was handpicked by developer Aqualand whose project director Rod McCoy told the Australian Financial Review: "We feel incredibly fortunate to have secured one of the finest architects in the world for his first project in Australia."
The scheme is set to complete in 2027.