Campaigners say revamp of Milan's San Siro neighbourhood has 'little to do with sport'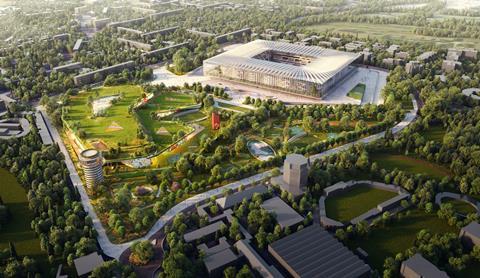 Populous' proposals for a new football stadium in Milan could be disrupted after two appeals against the project were submitted to an Italian court.
Green San Siro Group and lawyers for Sì Meazza, a committee set up to stop the San Siro Stadium being demolished, have appealed to the Regional Administrative Court of Lombardy to stop the plans.
They are calling for the decision by the Comune di Milano that it is in the "public's interests" to redevelop the San Siro neighbourhood of November 5 to be reversed.
The green group, headed by a former city councillor Basilio Rizzo and supported by about 50 local residents, said the plans to revamp the San Siro area, including a new stadium called The Cathedral, had "little to do with sport" but was in fact a "colossal real estate operation".
Populous beat a US-Italian consortium Manica/ Sportium to design the new 60,000-seat stadium, which will eventually replace the San Siro, or Meazza Stadium, designed by well-known Italian architect Ulisse Stacchini in the 1920s. Stacchini also designed Milan's Central Station.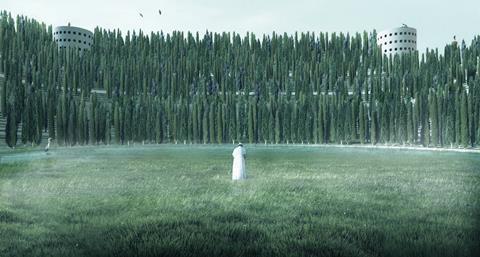 It says its plans will ensure Milan's San Siro area is the "the most sustainable sports district in Europe". The inspiration for the new stadium is said to have come from Milan's most famous buildings, the Duomo di Milano and Galleria Vittoria Emanuele, and is expected to be completed by 2027.
The two groups are not the only objectors to the proposals. There have been several petitions against replacing the San Siro Stadium, which is home to Serie A football giants AC and Inter Milan, since the plans were announced. Former AC Milan owner and former president Silvio Berlusconi has spoken out against them, saying demolishing the current stadium would be "very painful".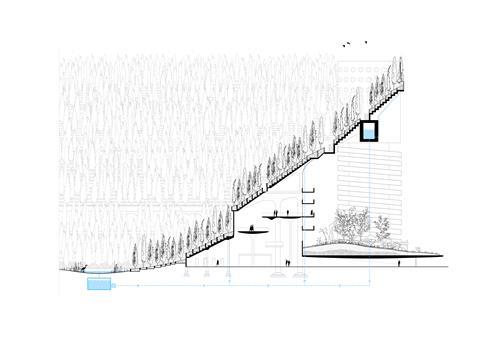 In response to the objections, Italian architect Angelo Renna has come up with a design to memorialise the Meazza Stadium, by planting 35,000 cypress trees inside its walls in memory of all the people who have died of covid in Italy. It would then remain standing alongside The Cathedral.
Renna would demolish the roof to allow in light and rain but create space under the tribune, or upper tier, for facilities such as a museum and research centre.
He has admitted: "The biggest challenge would be to convince the municipality and the two Milan teams to avoid the demolition of such historical and symbolic place in favour of a transformation in something new and special." But his plans have recently been endorsed by fellow Italian architect Stefano Boeri who designed Milan's planted Bosco Verticale towers.
Populous declined to comment.