City's revamped San Siro area will be the 'most sustainable sports district in Europe', says architect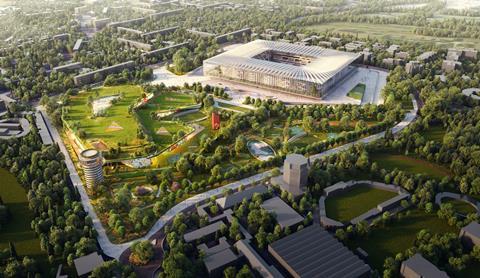 Populous has triumphed over its rivals to land the job of designing a new stadium for football teams AC Milan and FC Internazionale Milano.
Populous' project, called The Cathedral, was picked over US-Italian consortium Manica/Sportium's proposal called Rings of Milano, which consisted of two rings symbolising the rival clubs being "united" in preserving the city's history.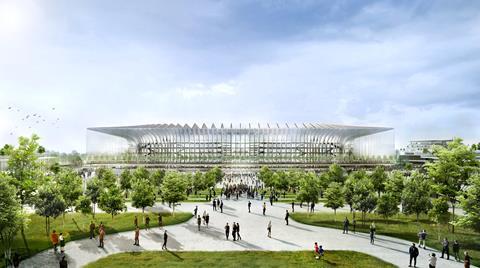 Populous will now plan the revamp of the San Siro neighbourhood in the Italian city, currently home to the Meazza Stadium, better known as San Siro.
It said the inspiration for its 60,000-seat stadium came from Milan's most famous buildings, the Duomo di Milano and the Galleria Vittoria Emanuele. It said the San Siro area would become the "most sustainable sports and entertainment district in Europe".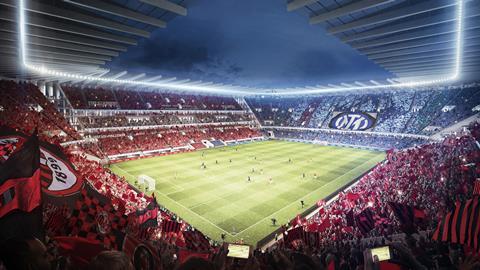 Silvia Prandelli, principal at Populous Italia, said: "The new Milano Stadium project represents a once-in-a-lifetime opportunity to write a defining chapter in the storied history of AC Milan and FC Internazionale Milano. The Cathedral will create a new quality of experience for the clubs' supporters and future generations of supporters, offering world-class amenities befitting of Milano, with sustainability at the very heart of the design."
The new district will be pedestrian only and the parking lot, which represents 27% of the total area of the current scheme, will be underground. Populous, which designed stadiums for Spurs and Arsenal as well as the main venue for the London Olympics, will now work on finalising plans with the aim of presenting them towards the end of next year.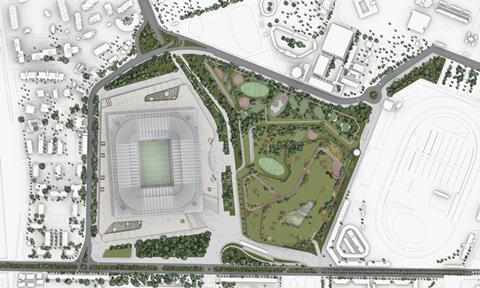 The Comune di Milano announced the plans to reconfigure the San Siro area in November last year and the process to choose Populous' design was sped up and revealed this week.
Populous' Milan office with the support of their EMEA team in London will design the new San Siro to be carbon neutral.
The Meazza Stadium has been home to AC Milan since 1926 and Inter since 1947.