Councillors vote to reject F3 Architects' plans against officers' advice
Plans by Tottenham Hotspur FC for 867 homes in towers of up to 32 storeys on land it owns close to its White Hart Lane stadium have been turned down by the local council.
The club said it was considering its next steps following the refusal of its plans, designed by F3 Architects, for the Goods Yard and Depot sites in North Tottenham, which came despite the sites being allocated in the local plan and the plans being recommended for approval by officers.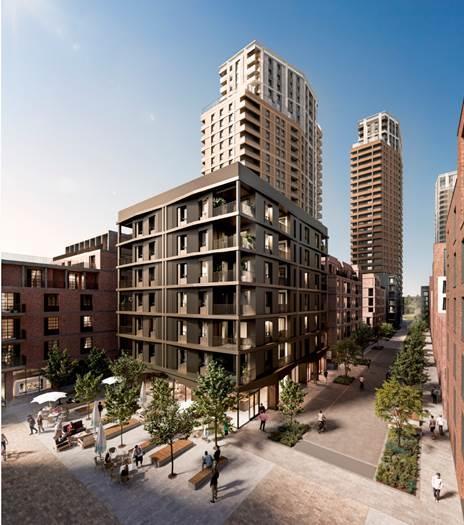 The council has not formally set out its reasons for turning down the scheme, but councillors voted it down at a meeting last week after Lib Dem councillor Luke Cawley-Harrison said it should be refused "on the grounds of height and density, design of tall buildings, impact on heritage assets, visual impact and long range and medium term views".
The scheme included a series of towers set across 16 separate blocks in the two conjoining sites, and would replace two existing permissions totalling around 650 homes, both approved in the last few years.
Officers at the London borough of Haringey had admitted the scheme, on sites allocated in the local plan and in an area earmarked for regeneration, would have a negative impact on some local listed buildings. However, they concluded this would be outweighed by the "significant public benefits" of the project, and found the design quality of the proposed tall buildings were of "sufficiently high quality to justify their proposed height and form and their likely effects on the surrounding area".
The plans also hit mayor Sadiq Khan's 35% affordable housing threshold, with 296 affordable homes planned. The scheme covers a site used as a temporary construction storage depot during the recent construciton of the new White Hart Lane stadium, designed by Populous.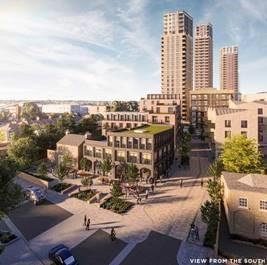 A spokesperson for the club said it was "disappointed with the decision", particularly given the scheme's potential to deliver 296 "much needed" affordable homes in an area "specifically identified by the council for regeneration."
The spokesperson added: "This decision went against the recommendation of Haringey's own design and planning officers, and those of the Greater London Authority.
"We will look to understand the reasons for refusal before considering our next steps."
The scheme will now be referred to the mayor of London to decide whether to 'call in' the decision or allow Haringey's refusal to stand. Haringey is due to set out the formal reasons for its refusal when it makes the referral to the mayor.