Attraction will be part of Perkins & Will's 400-home The Stage development on former theatre site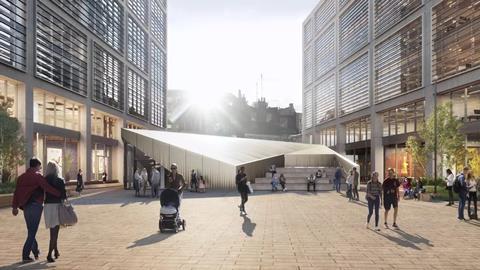 Bompas & Parr has been appointed to deliver an immersive museum that tells the story of a day in the life of William Shakespeare at the east London site of the former Curtain Playhouse.
The attraction is part of Perkins & Will's 412-home The Stage development at Curtain Road, off Great Eastern Street in Shoreditch.
The 0.9ha scheme, first lodged for planning in 2012, features a 37-storey residential tower, two office buildings with 18,5000sq m of floorspace, and more than 5,600sq m of retail and restaurant space.
Perkins & Will secured planning consent for the 1,765sq m museum in 2020. It will feature a glass stage that will "float" above the remains of the Elizabethan theatre, which staged performances of Shakespeare's works during the Bard's lifetime, and perportedly hosted the first public airings of Romeo & Juliet and Henry V. The glass stage is also expected to be used for evening performances.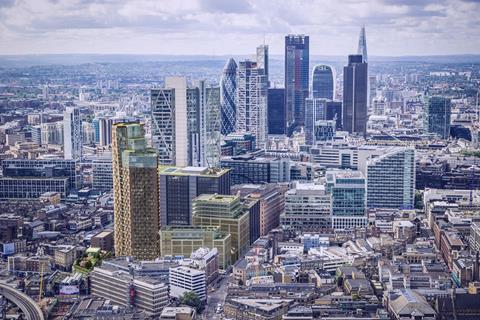 Bompas & Parr co-founder Harry Parr said the museum would deliver a "gripping experience" that gave visitors the opportunity to view newly-unearthed archaeological discoveries while being immersed in a "dynamic retelling" of a day in the life of William Shakespeare.
"The Museum of Shakespeare will be the most ambitious project that Bompas & Parr has undertaken and is in line with our mission to create location-based experiences that make London a more interesting place and a city unrivalled in its cultural importance and reputation for world-class entertainment," he said. "This will be Shakespeare as you have never experienced it before."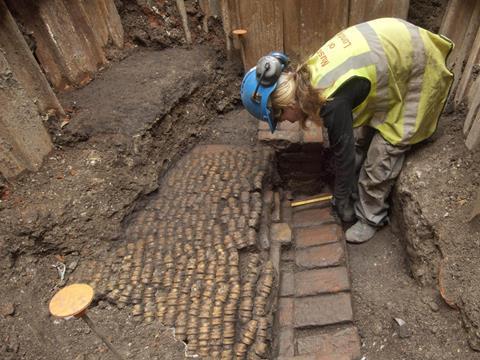 The museum is being developed in collaboration with Museum of London Archaeology and Historic England, alongside a panel of Shakespearean academic advisors.
Archaeological investigations undertaken at the site between 2011 and 2016 uncovered the remains of the theatre, and artefacts including a bird whistle that could have been used as a sound effect for productions such as Romeo & Juliet.
The Stage is being developed by private investment firm Cain International, McCourt Global, Galliard Homes, Vanke, Investec and The Estate Office Shoreditch.