Decision raises questions over whether firms are morally obliged to pay money back after architect claimed £700,000 from government initiative
The question of whether firms should pay dividends before handing back furlough money has resurfaced after BDP's accounts revealed it is giving £16m to its Japanese parent – while hanging onto more than £2m of government cash.
The country's second-biggest architect, which designed a series of Nightingale hospitals during the first wave of the covid-19 pandemic and is one of the firms working on the restoration of the Palace of Westminster, said in its latest accounts that it had paid Nippon Koei an £8m dividend during its last financial year, covering the 12 months to June 2021.
And it said it would be paying the firm, which bought BDP five years ago for just over £100m, another £8m dividend in a move rubber-stamped at a BDP board meeting in October.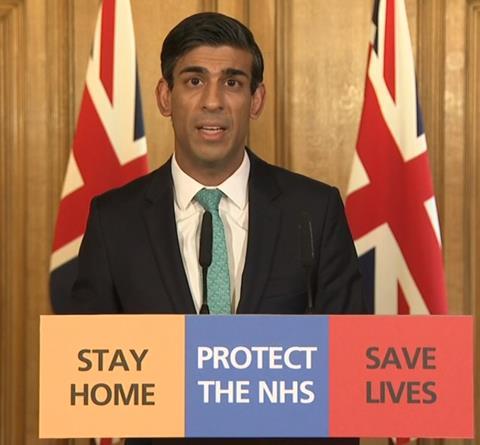 BDP's accounts reveal it was handed just over £705,500 by the UK government after it furloughed a peak of 150 staff last July.
It also claimed nearly £1.6m from government furlough schemes overseas after a number of staff based in Canada as well as those from its offices in Dublin and Rotterdam were also furloughed.
A spokesperson confirmed it had not paid the furlough money back and in a statement BDP said: "The furlough scheme has been a welcome support in times of uncertainty and was used predominantly to cover those who were unable to work from home such as modelmakers and front-of-house.
"In the uncertainty of the early stages of the pandemic it was also used for staff in response to reduced workload and stalling projects – on-site and in design phases."
It said the money had allowed it to "retain staff who are integral to the future of the business and helps underpin what we predict to be a challenging year". It also left the door open that it would look at paying the money back eventually: "We will continue to review the situation over the coming months as we address the on-going challenges of the pandemic."
The issue of whether firms should be morally obliged to pay back government money before handing out dividends has been an ongoing one since last summer when Morgan Sindall said it would hand back the £9.5m of furlough cash it received because it was "the right thing to do".
Chief executive John Morgan told Building Design's sister title Building last autumn: "Paying out dividends when receiving government help is difficult. Taking government money because you need it is one thing. Taking it and giving it to shareholders isn't what it's designed for. If you're doing that, the company probably didn't need the money."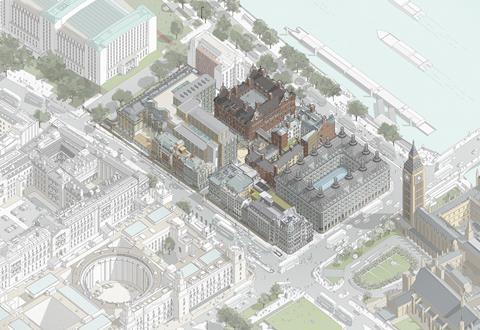 Last November, Foster & Partners said it had returned the £500,000 it received from the government initiative for 70 staff it was forced to furlough during the first lockdown. The announcement came after the architect's latest accounts revealed that its 154 partners had recently shared a £31m bonus.
In March Heatherwick Studio, whose founder Thomas Heatherwick was paid nearly £6m in dividends in the past two years, said it was in the process of paying back all the furlough cash it had received. The practice wouldn't reveal how much it had borrowed.
Housebuilder Redrow said it had turned its back on £8m of government furlough money because it could not justify taking taxpayers' cash and then start paying out dividends to shareholders. Its then executive chairman John Tutte said last year: "[We were] still profitable and generating cash. It didn't feel right to be taking government money when we could have afforded it. There was a moral dimension to it."
And earlier this year, Galliford Try said it was paying back around £1.5m of furlough money it claimed in the first two months of its last financial year ahead of resuming dividend payments.
Others argued firms were too quick to take the furlough money and put projects on hold, with serious knock-on effects further down the supply chain. Writing in Building Design in May last year, Brendan Kilpatrick, senior partner at PRP, likened it to abandoning ship at the first sight of an iceberg.
Called the Coronavirus Job Retention Scheme, the initiative was introduced at the start of the pandemic last March and was wound up at the end of September. According to estimates from the Office for Budget Responsibility, the cost of furlough will come to about £66bn.
In its latest set of results, BDP saw turnover slip 5% to £124m but pre-tax profit edged up 3% to £13.1m. The firm employs just over 1,370 people and has 10 offices in the UK.
In summer 2020 it announced it was having to make up to 70 staff redundant. Chief executive John McManus blamed uncertainty surrounding both coronavirus and Brexit for the restructure. The latest WA100 report ranks BDP as the UK's second-biggest architect after Foster & Partners.