First of 40 faciities opens in former department store to relieve strain on NHS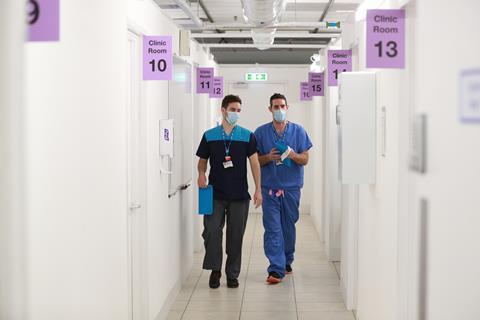 BDP has overseen the completion of the first of 40 new NHS diagnostic centres in England using reclaimed and reused materials from the dismantled Nightingale hospitals.
The firm, which was behind many of the surge hospitals at the start of the pandemic including the first at the ExCel in London, designed a breast screening and diagnostics centre in a former department store in Poole.
Paul Johnson, architect director at BDP who led the design of the ExCel Nightingale, said the idea was to repeat the exercise with the 39 other planned diagnostic centres, which it is hoped will reduce the pressure on the stretched health service.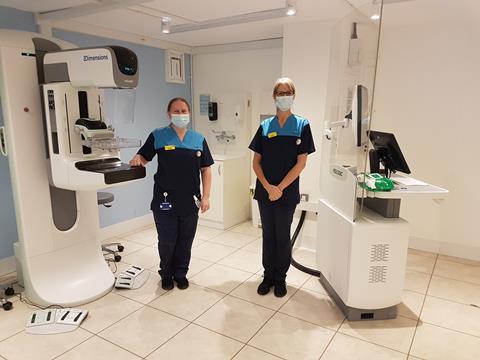 He claimed the project, in a vacant Beales store in the town's Dolphin Shopping Centre, was "the first of its kind in the country" and would "bring true health benefits to the community, reduce pressure on our NHS and give a welcome boost to the retail sector".
Ashleigh Boreham, deputy director of design and transformation at Dorset Clinical Commissioning Group, said: "Adapting and repurposing unused retail space is going on elsewhere in the country but to work within this existing centre and create something built simply for the outpatients, for diagnostics and assessment, is quite different – it's a first."
Department stores across the country are shutting in the wake of changing shopping patterns plus two of the toughest years on record for the high street. Government deregulation of the planning system means empty shops can be converted into housing without the need for local authority consent. Others are being reused in other ways or demolished - or simply remain vacant.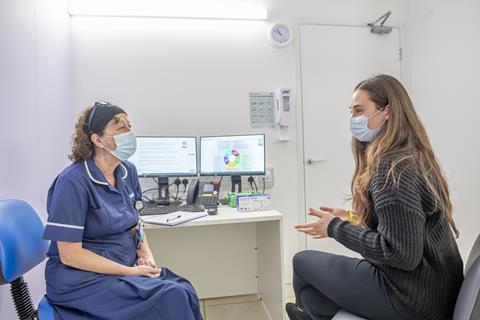 BDP created the Poole facility working with University Hospitals Dorset NHS Foundation Trust and its construction and facilities management partner CFES.
Rob Doubtfire, managing director at CFES, said that to acquire and use the materials from the Nightingale hospitals had needed "quick and close engagement from all partners".
"Working within established relationships in proactive design and build project delivery has delivered real benefits for the NHS for the first of this kind of community diagnostic centre," he said.
The diagnostic centre, which BDP says also contributes to the NHS's net zero ambitions by providing multiple tests in one visit, reducing patients' journey times, is now open.