Payment is revealed in practice's latest accounts which also show profit and turnover fall
Thomas Heatherwick was handed a £1.4m dividend, the latest accounts for his practice Heatherwick Studio reveal, taking the amount he has been paid in dividends in the past three years to more than £7m.
The firm's 2021 accounts filed at Companies House show Heatherwick was handed just under £1.4m in dividends in the year to March 2021 – on top of the £1.75m and £4m he picked up in the previous two years.
They add that Heatherwick was paid a further £538,000 by the company during the period, down from the £651,000 he received in 2020.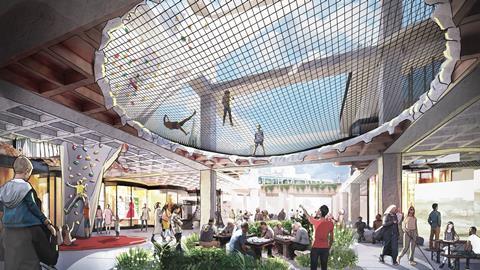 Heatherwick is the sole director of Heatherwick Studio which last year saw turnover slip 21% to £21m with pre-tax profit tumbling 50% to £2.8m. According to the accounts, £1.3m of its profit came from property rental income.
The practice is behind a string of high-profile schemes including the new Google headquarters building at King's Cross, which it is designing with BIG, as well as a planned £500m makeover of the 1970s Broadmarsh shopping centre in Nottingham which wa announced last week.
In the accounts, which were signed off by Heatherwick in August but only filed last week, the firm said it had paid back the furlough money it received from the government's Coronavirus Jobs Retention Scheme in the first past of the financial year.
It was forced to furlough some of its staff because of the first covid lockdown imposed by prime minister Boris Johnson on March 23 last year. It declined to say how many it furloughed or how much cash it received.
But the accounts do reveal that staff numbers dropped from 205 in 2020 to 158 last year – a fall of 23%.
Staff returned to its King's Cross base from last summer and the firm said it had taken the decision to pay back the furlough money "due to the improving financial performance of the company as the year progressed".
Heatherwick Studio's biggest market is Asia with £8.9m of revenue, up from £8.3m last time. Its previous biggest, the US, saw income slide from £9.8m to £3.7m. Business in the UK fell £160,000 to £4.9m, the accounts showed.
The practice said it did not comment on financial results.