Towers sent back to drawing board to reflect post-pandemic living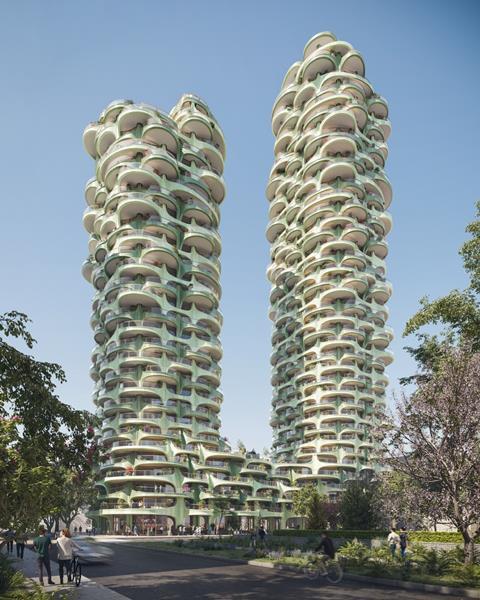 Heatherwick Studios has redesigned a pair of residential towers in Vancouver, Canada, to reflect post-pandemic living requirements.
The studio has scrapped its previous designs for a pair of 30- and 34-storey towers, which featured angular balconies and a striking pinch-point near their bases which made them resemble upside-down wine bottles.
Instead, the practice has opted for a more traditional profile fronted by a series of larger, curved, interlocking balconies.
The original design's red colour scheme has also been swapped for a pale green, and the height of the western tower has been increased to 39 storeys.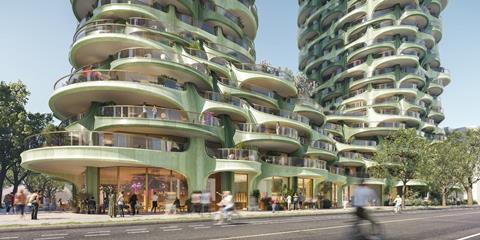 The scheme, which has been drawn up for developers Kingswood Properties and Bosa properties, will house 387 apartments across both towers and a podium level, along with a pool, gym, spa, wellness facilities and an outdoor terrace.
Practice founder Thomas Heatherwick said the new design for the towers, which are earmarked for a site at 1700 Alberni Street in downtown Vancouver overlooking the harbour, was intended to offer residents more outdoor space.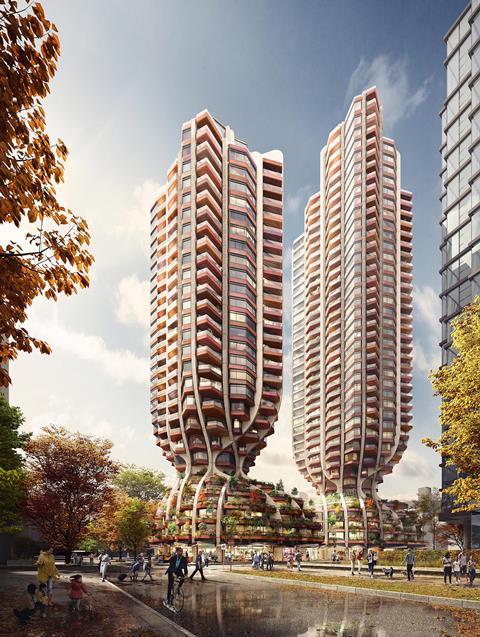 "We've thought long and hard about how the new design should adapt to what we're hearing not just in Vancouver, but all over the world about what people increasingly expect of their towns and cities," he said.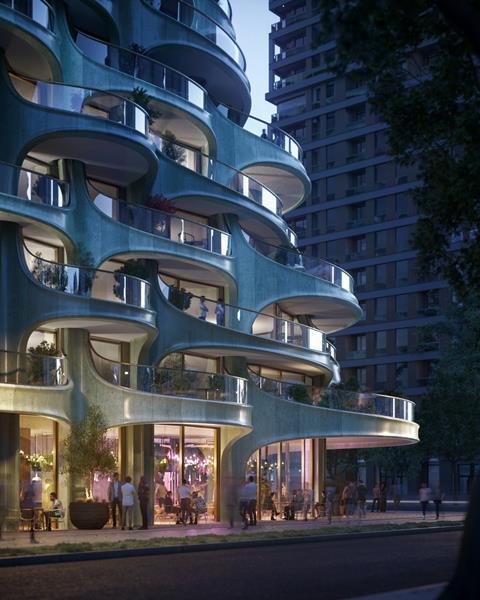 "People want bigger and more usable outdoor spaces that create extended living areas, allowing them to take their work or recreational time outside".
He added that the scheme "strikes the right balance between privacy and the incredible views in all directions", which include English Bay, the city centre's forested Stanley Park and the mountains beyond.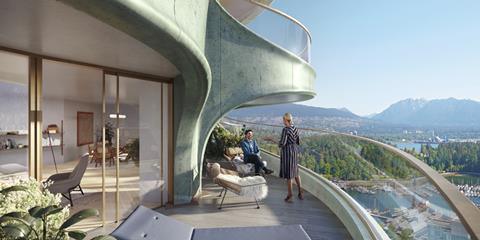 Heatherwick group leader and partner Stuart Wood said the practice had seen an opportunity to "reflect" on the experience of the pandemic over the past two years, and show a more "dynamic and contemporary" way to live in the city of Vancouver.
"Our design offers a profound new flexibility for residents to live and work through the creation of generous and flexible outdoor rooms.
"We have taken influence from the repetitions, rhythms and softness found within the surrounding nature to find a more welcoming and less imposing addition to the Vancouver cityscape".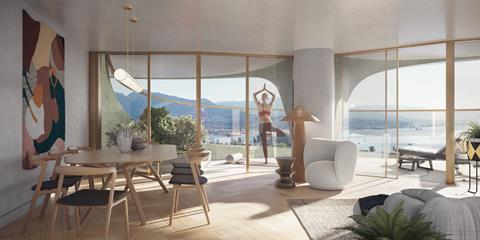 Last month, the studio unveiled its designs to partly demolish a 1970s shopping centre in Nottingham and transform it into a £500m park and leisure space.
The practice also published its accounts in the same month, revealing that sole director Heatherwick had been handed a £1.4m dividend despite profit tumbling by 50% to £2.8m in the year to March 2021.
It means that Heatherwick has been paid more than £7m in dividends over the past three years, following £1.75m and £4m payments received in the previous two years.