Practice pledges south London infill scheme will be 100% affordable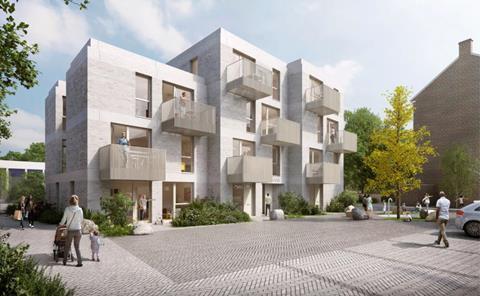 East London practice Archio has secured planning permission for an 11-home infill Community Land Trust development in Lewisham.
The scheme, earmarked for the site of disused garages in Brasted Close, Sydenham, is the first of a planned wave of 200 CLT homes targeted by borough mayor Damian Egan over the next four years.
Archio said the Sydenham project would be 100% affordable, with each of the properties linked to the price of local wages – meaning that a one-bed home will cost £192,000 and two-beds £244,000.
The practice was picked for the scheme through a public workshop event that resulted in a vote for the favourite practice.
Its final design is a three- to four-storey building that faces on to a landscaped courtyard with rectangular balconies that zig-zag across its front façade.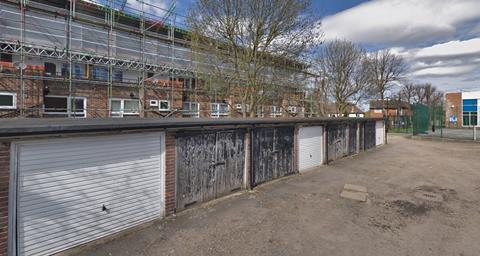 Because of its location on a highly constrained site, the building has a stepped profile to address the change in height between the surrounding developments and Archio said it had been carefully positioned to fit into the existing layout of the estate and reduce impact on neighbouring residents.
Archio director Mellis Haward said the project was an extremely important one for the practice.
"London CLT homes demonstrate an incredibly opportunity to create genuinely affordable homes on the kind of forgotten garage sites which we see all over London," he said.
"Our architectural proposals emerged from a collaborative design process with the residents and the council, and we are grateful for the 107 letters of support which the application received from local residents."