'Landmark' £100m fund part of raft of measures addressing housing crisis
Housing secretary James Brokenshire has announced a £100 million-plus fund to support self-builders who are developing genuinely affordable housing.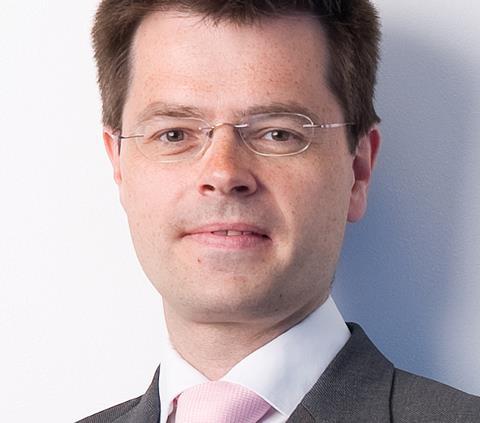 The Community Housing Fund is likely to help existing groups like RUSS in south-east London, whose Architype-designed scheme won planning last month, and London CLT, which is has been chosen to deliver housing on two TfL sites and which recently submitted Archio-deigned plans for a third site to Lewisham council.
The cash will also enable the creation of more groups that develop community-led housing which will mean more work for architects, said Tom Chance, director of the National CLT Network.
"This is a landmark moment for the movement. There is real belief that it's a movement on the cusp of going mainstream," he said.
"This is the biggest investment the sector has seen for the last 30 years.
"At the moment community-led housing is still a niche sector, although it's been growing rapidly over the last decade.
"We envisage in the next few years this will deliver thousands of new homes.
"Traditional housing models just aren't cutting it, and new approaches to housebuilding must play a bigger role if we are to see off the housing crisis once and for all."
The groups often chose local practices to design their homes, he added.
Brokenshire, speaking at a Policy Exchange event on Monday, said: "This new programme puts communities in the driving seat to deliver housing the mainstream market can't."
He described the need to fix the broken housing market as an urgent moral mission.
He announced the government would give £450m to speed up the delivery of homes on surplus public land by encouraging the use of innovative methods and smaller builders.
"The prize in our sights is a much more diverse market where modern methods of construction are in the mainstream – and Britain is a leader in the field," he said.
He branded the figures contained in Oliver Letwin's interim report on buildout as "frankly not good enough".
Letwin found it takes more than 15 years to complete the building of homes on some of the country's biggest sites. Meanwhile there's been a 40% lapse in planning permissions and, in London, 270,000 residential planning consents remain un-built.
Brokenshire said it was not just about numbers. A development of 500 homes was bigger than some villages so it was "vital that these homes and places lift our spirits".
He added: "Design and style matter, and while we in government certainly won't be dictating to local areas what good design looks like, it needs to create a strong sense of belonging."
Brokenshire also announced a consultation on a new longer tenancy model for renters – a minimum of three years, with a six-month break clause to allow tenants and landlords to exit the agreement early if needed.
He said government is considering the case for a specialist housing court.
And he said government will no longer fund schemes that come with "unjust and unfair leasehold terms".