One Blackfriars developer says capital's market 'lacks urgency'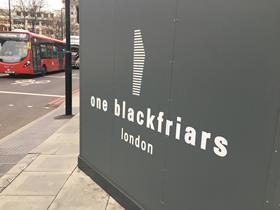 London-focused housebuilder Berkeley has given a gloomy update on business in the capital saying the market is continuing to stall.
In a trading update for the four months to the end of August, the developer of Simpson Haugh's One Blackfriars as well as Broadway Malyan's Vauxhall Tower scheme, said work in London was being hit by a number of problems.
It added: "This is a market that lacks urgency and London remains constrained by high transaction costs, restrictive income multiple limits on mortgage borrowing and prevailing economic uncertainty, accentuated by Brexit. These headwinds affect all segments of the market from home movers to downsizers and investors alike.
"A functioning housing market, where good new development can deliver much-needed additionality across all tenures, requires conditions for growth and low barriers to entry which are currently absent from the housing market in London and the south east."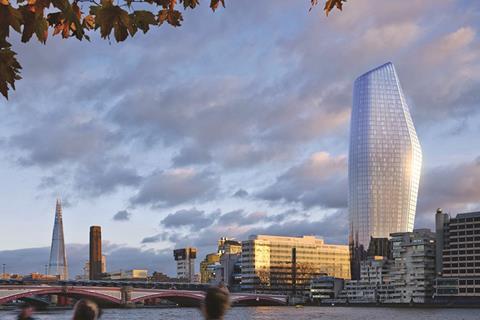 In June, the firm said its 2019 profits will be around a third lower than the bumper set of numbers it turned in this time around.
The house builder reported a 15% rise in pre-tax profit for the year ending April 2018, up to £934.9m for the period compared to last year.
In its update this morning, Berkeley did not alter its guidance and said it was on track to achieve its longer-term goal of producing at least £3.4bn of pre-tax profit for the five-year period up to 2021.