Commission chiefs put communities and creative industries high on the agenda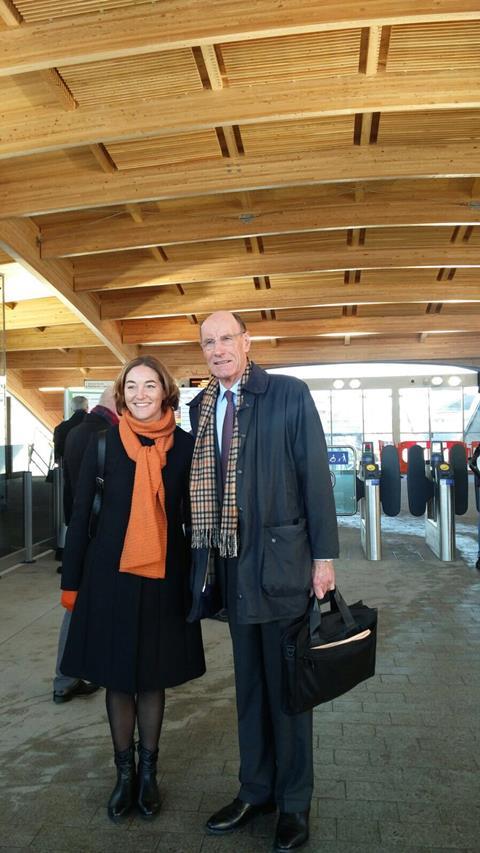 Sadie Morgan and John Armitt have set out their priorities for the Thames Estuary 2050 Growth Commission during a visit to the area.
dRMM co-founder Morgan was announced as deputy chair of the commission in last month's budget, and Armitt as chair, replacing Michael Heseltine who stepped down in March.
Their final report, which will lay out recommendations to government, will be published in the spring. Armitt described it as a vital piece of work.
Other members of the commission include Norman Foster, Atkins chief executive Uwe Krueger and Stuart Lipton.
On a visit to Bexley this week Morgan said: "With a combined population of over three million and no shortage of great ideas, the Thames Estuary is brimming with opportunities.
"I am delighted to be supporting Sir John in helping all stakeholders to realise the exceptional potential of this region.
"The commission will draw together and develop existing plans into a vision to stimulate future growth for decades to come.
"I have a strong affinity with the Thames Estuary, having lived in the area all my life, and so look forward to being a part of this exciting journey."
In the budget chancellor Philip Hammond also said the government would be "exploring options for ambitious housing deals with local authorities in the Thames Estuary region".
The four priorities
Sectors
Creating internationally competitive centres of excellence that build on the corridor's sector strengths, for example in ports and logistics, and making the most of growth sectors such as the creative industries.
Connectivity
Making the most of planned investments such as the Lower Thames Crossing and assessing the case for other investments that have been proposed, such as further river crossings and extending the Elizabeth Line to Ebbsfleet.
Communities
Ensuring that people right across the corridor benefit from expected growth, including equipping them with the right skills, making sure high-quality housing is available, promoting use of the river, and enhancing the Thames Estuary's natural environment
Delivery
Working closely with organisations and communities to develop a plan for delivering the vision, aligning with the government's intention to explore ambitious housing deals in the area.