Prime minister set to appoint third minister for homes since June last year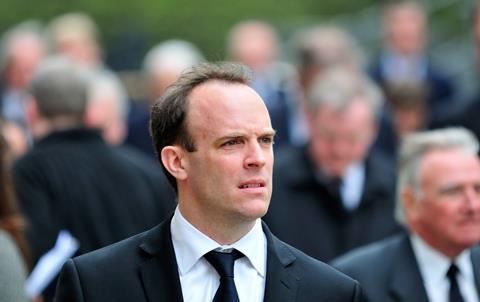 The revolving door of housing ministers that has been a bane of the architecture and construction sector is set to continue with Dominic Raab's departure after barely six months in post.
Prime minister Theresa May has announced Raab's promotion to the Cabinet following David Davis' resignation as Brexit secretary last night. RIBA president Ben Derbyshire said the increased uncertainty over Brexit and the change of housing minister was not helpful. One developer described the situation as an "extraordinary circus".
Raab was appointed as housing minister in January at the time the Department for Communities and Local Government was rebranded as the Ministry of Housing, Communities, and Local Government in an attempt to underscore the importance of the housing agenda to the government.
May has yet to announce a replacement for Raab at MHCLG; his move to fill Davis' shoes at the Department for Exiting the European Union was only confirmed by the prime minister's official Twitter feed shortly before 10.30am.
Raab replaced Alok Sharma in January, who had himself replaced Gavin Barwell – who lost his marginal Croydon Central seat in Theresa May's disastrous 2017 snap general election.
Barwell had served as housing minister for less than a year, having been appointed to the role by Theresa May when she succeeded David Cameron as prime minister just under two years ago.
Raab's appointment in January was greeted with concern over the revolving door in the housing brief. His successor will be the fourth holder of the role since last year's housing white paper.
RIBA president Ben Derbyshire said the latest political turmoil potentially doubly-damaging for the sector.
He wrote on Twitter: "Quite apart from the impacts on #Brexit, the revolving door @MHCLG is hardly going to help drive the changes we need to overcome the #HousingAffordability & #HousingQuality crisis!"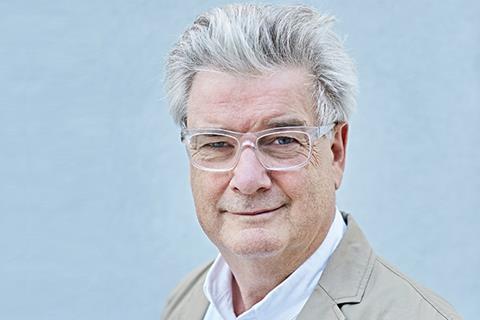 Johnny Caddick, managing director at build-to-rent developer Moda, said it was crucial that Raab's successor picked up Barwell's baton, more than 12 months after he left office.
"This extraordinary circus of housing ministers continues," he said. "The government needs to prove that it's not focusing on Brexit at the expense of everything else.
"It's vital we have continuity in the role and a reality check about the vital role build-to-rent needs to play.
"We need a new minister to continue the great work Gavin Barwell did in supporting investment and in ensuring we have the necessary skilled workforce to build all the homes politicians keep promising voters."
Sarah McMonagle, director of external affairs at the Federation of Master Builders, said the pace of change among housing ministers appeared to be quickening from a two year term earlier in the decade to "virtually two a year".
"It's a very complicated sector that takes some time to get your head around and the turnstile in and out is not helping that," she said.
"From the FMB's perspective at this point it's a plea to government to allow the next minister to get their head around the industry and stay in the role for an extended period."
McMonagle said it was "difficult to say" whether Raab had the opportunity to get his head around the industry in his time as housing minister.
"We never actually got to meet him, our first meeting was scheduled for later this month," she said.
"He had a slight reputation for not wanting to take up too much time with industry meetings. This isn't just something that came from us, other trade bodies also found it difficult to meet him.
"Conversely we have been engaging well with James Brokenshire. We just ended up engaging at the secretary of state level, that tier above, because Raab wasn't open to meeting."