Former attorney general Jeremy Wright will take charge of listings and heritage
Attorney general Jeremy Wright QC, a barrister, has been named Matt Hancock's replacement as Secretary of State for Digital, Culture, Media & Sport. Hancock has been switched out to health after just six months.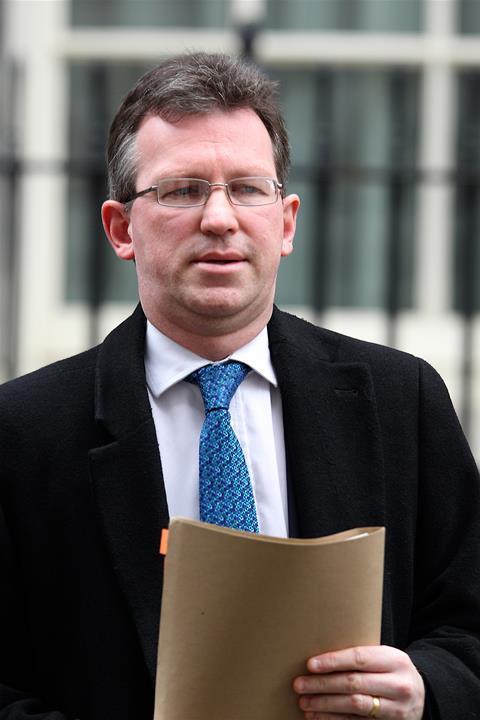 Wright's responsibilities include final oversight of listing decisions.
He joined Parliament as MP for Kenilworth and Southam in 2005 and key interests since then have included justice and dementia, while his pastimes include music, golf and watching cricket.
He has not yet expressed views on architecture or heritage, but BD has trawled Hansard and other sources for any clues.
In a debate four years ago on secure colleges for young offenders, he was asked by a Labour MP to commit to employing "a proper RIBA architect, rather than simply going for a design at the cheapest cost".
He replied: "Fortunately, I do not get to select the architect, so I will not go into what qualifications they may or may not have, but the honourable lady can rest assured that both the secretary of state and I are keen to ensure that the design of the buildings is of the highest quality and that it gives the clear impression that this is a different kind of institution from those that we currently have."
In a debate in 2010 on HS2, which he supports, he expressed concern for the listed buildings in its path. He also urged the government to ensure the rail line linked the north with the continent directly.
His only other foray into the built environment in the Commons was to ask a question about section 106 reform during a debate on a bill to amend the Town & Country Planning Act.
The teachers' son is a Remainer, unlike this week's other architectural appointment, the housing minister Kit Malthouse, who is a vocal Brexiter.