Architects react as junior benefits minister becomes fourth housing minister in two years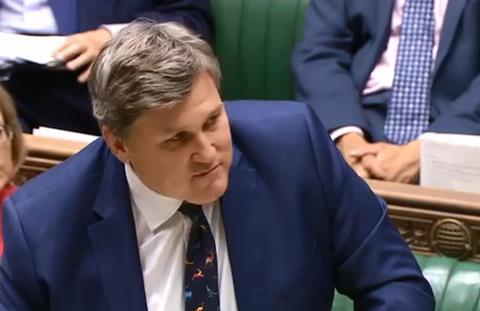 Former deputy mayor of London Kit Malthouse has been named as the new housing minister.
He is the eighth housing minister in eight years.
Malthouse (pictured), who is currently a junior minister Department for Work and Pensions, has been named as the replacement for Dominic Raab, who was promoted to Brexit secretary this morning.
Downing Street confirmed the appointment in a tweet, saying the Queen was pleased to appoint the member for North West Hampshire to the role.
The revolving door of housing ministers continued following Raab's departure after barely six months in post.
BD's housing columnist, Levitt Bernstein's Julia Park, described the turnover as "farcical".
Phill Coffey said said: "On average that's one housing minister a year since 2010. You can't get planning in a year never mind build anything. Long-term strategy seems to be far from the government's mind. Especially today."
RIBA president Ben Derbyshire said: "The RIBA looks forward to working with Kit Malthouse MP in his new role. At a time when the country faces a critical housing crisis, there are few roles in government that can have as much of an impact as that of the housing minister.
"We hope that he will be able to bring stability to the role at this crucial time. With the publication of the National Planning Policy Framework expected later this month and ongoing work by his department aimed at improving the design of new homes, the Minister has the chance to leave his mark with a real commitment to design quality at every level."
Prime minister Theresa May had announced Raab's promotion to the Cabinet following David Davis' resignation as Brexit secretary last night.
The Queen has been pleased to approve the appointment of @kitmalthouse as Minister of State for Housing at @mhclg

— UK Prime Minister (@10DowningStreet) July 9, 2018
Raab was appointed housing minister in January at the time the Department for Communities and Local Government was rebranded as the Ministry of Housing, Communities, and Local Government in an attempt to underscore the importance of the housing agenda to the government.
Raab replaced Alok Sharma in January, who had himself replaced Gavin Barwell – who lost his marginal Croydon Central seat in May's snap general election last year.
Barwell had served as housing minister for less than a year, having been appointed to the role by May when she succeeded David Cameron as prime minister just under two years ago.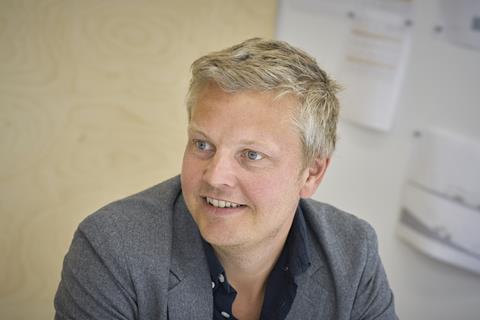 Before joining parliament, Malthouse was a member of the London Assembly. He served as deputy mayor for policing between 2008 and 2012 and deputy mayor for business and enterprise from 2012 to 2015.
Commenting on the announcement, Russell Pedley, co-founder of Assael Architecture, said: "The housing brief seems to be the most unwanted job in politics and while not without challenges, whoever takes over will find a host of opportunities to make a difference – from modular housing technology to billions of pounds of new investment waiting to pour in from institutional investors."
Brian Berry, chief executive of the FMB, said: "Another week, another Housing Minister. The industry has long bemoaned the turnstile approach to this crucial role but the pace of change is quickening.
"We're now going through two housing ministers a year. Dominic Raab, Kit Malthouse's predecessor, was only in post for a mere six months and before that, Alok Sharma was in the position for just seven months.
"The government claims that housing is a priority yet this constant chopping and changing in terms of the person leading the charge would suggest otherwise."
"Having said this, we congratulate Kit Malthouse, who we look forward to working with to tackle the various challenges. We are hopeful that he will be given longer to take housing policy forward than his predecessors."
Ben Derbyshire also commented on Raab's appointment as Brexit secretary, saying: "Given that we are only nine months away from the UK's formal exit from the European Union, this is an exceptionally important time for our collective future.
"There must be no further delays on getting the clarity and certainty we need from government on the future deal with the European Union. This is therefore a crucial role to fill and we look forward to bringing Dominic Raab MP as the new Secretary of State for the Department for Exiting the European Union up to date with the RIBA's well-researched position.
"The RIBA have been clear that this deal must ensure continued trade in services, Mutual Recognition of Professional Qualifications, and allows us to recruit talented architects from the EU. This is essential if the architecture sector is to continue to thrive in an uncertain climate."