Building regs report commissioned in wake of Grenfell is 'very long', says Raab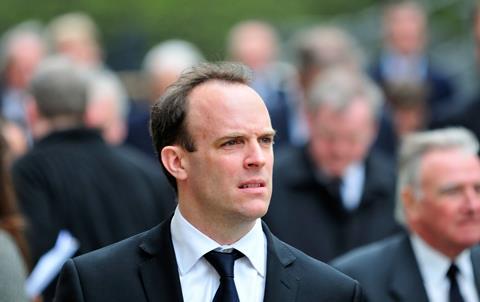 Housing minister Dominic Raab has said he doubts most MPs have read Dame Judith Hackitt's Independent Review of Building Regulations.
It was unlikely many MPs had read the report because it was "very long", Raab told MPs on the housing, communities and local government committee as part of their follow-up sessions to Hackitt's report.
Hackitt was commissioned to review building regulations in the wake of last year's Grenfell Tower tragedy which claimed 72 lives.
Raab said: "I hope this will not seem inappropriate, but I doubt many MPs have actually read Dame Judith Hackitt's report; it is very long. I suspect many residents would rely on us, your committee, ministers, to distil up what are the key points."
Asked by the chair of the committee Clive Betts whether he felt Hackitt had gone far enough Raab said he was supportive of the system she was proposing.
He said: "I think it does [go far enough] when we look at the end point to which Dame Judith wants to get. Dame Judith has made the case for an overhaul of the regulatory system, away from, to put it in my own words, a box-tick comfort zone.
"If we ban this and we ban that, we think that we have a sense of security that actually is missed, because, as Dame Judith has pointed out, you have to look at the safety of the system holistically. She has been promoting a shift towards a more consistent and rigorous focus on compliance enforcement.
"There are some cases and instances where, notwithstanding how welcome the report is, we will go further if we feel that that is the right thing to do. The consultation on banning combustible materials in high-rise residential buildings, which we published on 18 June, is one example of that."
Last week the committee heard that residents of around 30 buildings which have had combustible cladding removed had been left in an equally dangerous position.
British Board of Agrement chief executive Claire Curtis-Thomas said she was aware of buildings that remained unsafe despite having combustible cladding removed.
She said she knew of up to 32 buildings that did not now comply with fire safety regulations after the removal of aluminium composite material panels.
Curtis-Thomas told the committee the buildings "still represented a serious fire risk" following refurbishments carried out after guidance was issued in response to the Grenfell Tower fire.