Fresh churn for architecture and construction sector as Sajid Javid moves to Home Office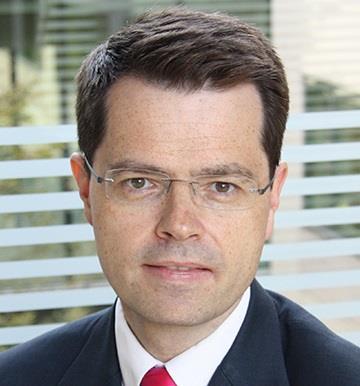 Prime minister Theresa May has appointed the fourth secretary of state responsible for housing in the space of three years as Sajid Javid moves to the Home Office.
May this morning announced James Brokenshire as the new boss at the Ministry of Housing, Communities and Local Government. He served as secretary of state for Northern Ireland until January, when he resigned to focus on receiving treatment for a lung condition. The former lawyer is now understood to be making a full recovery.
Javid, who had been secretary of state at MHCLG and its predecessor, the Department for Communities and Local Government, since July 2016, is moving to the Home Office to fill the shoes of Amber Rudd. She resigned last night over misleading comments she made before MPs on the Home Affairs Seclect Committee as part of investigations into the Windrush Scandal.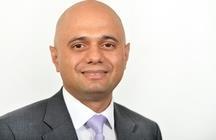 Javid's departure from MHCLG – which oversees planning policy, housing associations, architecture, and the construction of new homes – comes barely three months since the department was rebranded to emphasise the May government's keenness to prioritise tackling the nation's housing crisis.
And only last week he and housing minister Dominic Raab gave keynote speeches at the MHCLG's Design Quality Conference in which they stressed the govenment's commitment to solving the housing crisis, with quality being as important as quantity.
Brokenshire will be the fourth secretary of state responsible for housing and communities in the space of three years. He said he was "honoured" to have been appointed to lead MHCLG by the prime minister
"Looking forward to taking the Government's agenda forward especially on building the homes our country needs," he wrote on Twitter.
Javid had replaced Greg Clark – now business secretary – when Theresa May succeeded David Cameron following the result of 2016's referendum on the UK's membership of the European Union. Clark had served in post since Cameron's surprise 2015 general election victory.
Eric Pickles served as communities secretary for the entirety of the coalition government period.
Although the churn represented by Javid's departure from MHCLG and Brokenshire's arrival is likely to be seen as an unwelcome development, the pace of change at secretary-of-state level in the department has been decidedly leisurely in comparison to the housing brief itself.
Javid's tenure as housing and communities secretary saw the arrival of three different junior ministers responsible for housing delivery. Gavin Barwell was appointed to the role in July 2016, but lost his seat in Theresa May's disastrous snap general election in June last year and is now Theresa May's chief of staff.
Barwell was replaced by Alok Sharma, who was moved to the Department for Work and Pensions in January after just seven months in the role.
Dominic Raab has served as minister of state for housing since January this year. Like his new boss Brokenshire, Raab is a lawyer by profession.