Our high streets are struggling, but the spirit of the independent record shop could point the way towards recovery, writes David Rudlin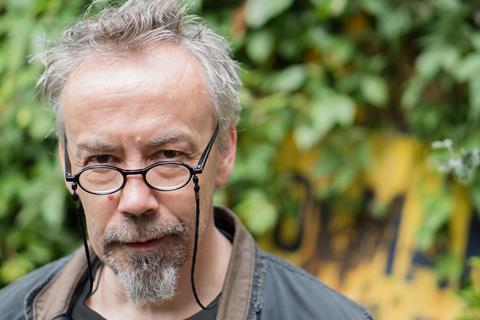 Spillers Records lays claim to be the oldest record shop in the world. It was established in 1894 selling wax phonograph cylinders and shellac disks not long after these new technologies were invented. I love record shops and visit every time I'm in Cardiff.
This I have been doing since the 1990s when much of the store was devoted to CDs although you could tell that their heart wasn't really in it. In the 2000s Spillers was struggling, and it might have disappeared, were it not for a campaign organised by Owen John Thomas of the Welsh Assembly and the Manic Street Preachers. When I was last there in 2019, it was, once more thriving, riding the wave of the vinyl revival in new premises at the heart of the city's arcades.
The data we have gathered through our research on high streets shows that since 2017 there has been a modest revival in the number of record shops in the UK. This is remarkable when you consider that record shops have seen the almost complete transfer of their product on-line. In an era when any track can be downloaded for free, it seems that music punters still want the hiss and crackle of a vinyl disc and the romance of a piece of sleeve art.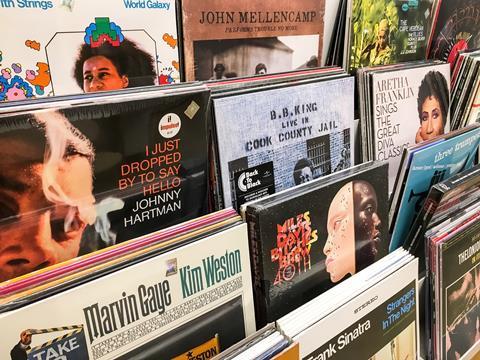 There is much that other retail sectors can learn from the record shop. Spillers is like a knowledgeable older brother or sister, passing on their love of music. Many of the records in their racks have a short, handwritten note outlining the history of the band and why they are so great. The assistants are enthusiastic and knowledgeable, and the shop is a social space where people hang out, listening to new music and enjoying the atmosphere.
I have been hanging out in record shops since, as a teenager, I would head into Birmingham with friends most Saturdays. Having listened to John Peel all week and read the reviews in Sounds or the New Musical Express, we would head into town with a list of potential purchases.
These were the days when you could hear a track on the radio or read a review, and never manage to track the record down, which meant that, unless it was successful, you would never hear it again. The Birmingham shops would get a few copies of new indi records on their release but after that they were gone. Ownership of a rare piece of 7" Vinyl was a great source of teenage status because there was nowhere else that your friends could access that piece of music, unless you allowed them to tape it (which of course we did despite the posters about piracy killing the music industry).
The record shop has survived against all the odds
The biggest record shop in Birmingham, at the time, was Virgin Records, long before Richard Branson branched out into trains, airplanes and space rockets. Back then Virgin Records was all that Virgin did and it was both a record label and a retailer. Its stores were great matt black-painted spaces with an awesome sound system and the coolest shop assistants who always seemed to be judging the customers on their purchases.
We also frequented the much smaller independent Inferno Records where you were served by the owner who had an encyclopaedic music knowledge. Then on to Reddington Rare Records, squashed into a unit in a subway beneath the Bullring. This was where we got our musical education, searching back through the dog-eared, second-hand albums of the 60s and 70s buying records on the basis of their cover art or just curiosity as to what the New York Dolls, Hawkwind or Bong sounded like (brilliant/disappointing/terrible).
Virgin Records briefly became Zavvi and collapsed in 2009 while HMV went into administration in January 2013 and again in February 2019. HMV was bought by Doug Putnam owner of the Canadian chain Sunrise Records. His formula to turn the chain around is similar to Spillers Records just on a much bigger scale. The focus is on vinyl and physical stores also painted matt black, with cool shop assistants and a stage for live acoustic sets.
The record shop has survived against all the odds and HMV has been reinvented by learning from the independents. This was not inevitable as can be seen from the parallel history of the video shop. Other retail sectors like fashion, that also cater to the transient desires of a changing market, and where everything is also available on-line, could learn much from Spillers Records.