New uses for evolving high streets offer huge potential for reinvigorating the economic and cultural life of our towns and cities, writes Andrew Teacher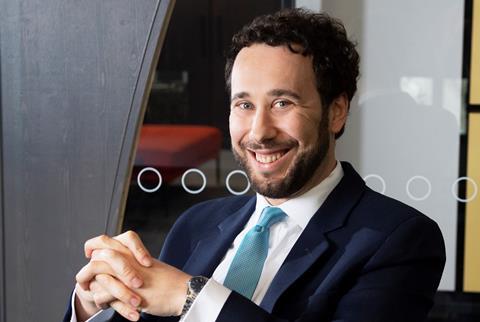 For years, retail agents have bid up the price of high street hotspots with perverse disincentives to the historic ways in which the sector was run. Fractional ownership has undermined any ability to reshape many areas, where individual landlords compete rather than work together – this is why Oxford Street is a disaster while Chelsea is blossoming.
Our high streets have suffered from the uniquely English disease of long leases, failing to learn from Asia where turnover rents have long prioritised flexible rental income over empty units. Many were too late to recognise that footfall – not fast fashion – should be the anchor tenant for any retail destination. And while hindsight is a wonderful thing, even now, there's a distinct lack of radical thinking when it comes to how we redesign retail.
At the same time, the cost-of-living crisis driven by the mini-budget and ongoing mortgage chaos have left retailers struggling to stay afloat, with the Truss moron premium only now really starting to kick in. As we gaze towards the next election, the current government is focused only on keeping Rishi Sunak alive – rather than driving any real change where it's needed, for instance, on business rates.
Attempts to resuscitate the high street have continued to focus on the outdated model of finding a single flagship retail tenant that will draw shoppers back in. But as suggested by the title of Montfort's latest report, More than Stores – authored in collaboration with Shakespeare Martineau, a law firm, and planning consultancy Marrons – thinking beyond the retail model will give our high streets the shot in the arm they need.
For starters, when did the town centre become a place to shop, dine, and work, but not to live? Vacant high street space presents an opportunity to tackle the housing crisis, creating varied communities through mixed-tenure developments that include build-to-rent, single-family and, crucially, senior living.
So how workable is replacing retail with resi in town centres?
As Brian Bickell (Shaftsbury's outgoing boss) always says to me when we have lunch (or several bottles of wine for dinner): "Andy, we're caretakers. And our buildings in Soho are also about transitioning with the times for whatever the best use is."
John James – boss of Soho Estates – is the same. But these firms are bad examples of the wider issues affecting high streets and retail destinations because of their locations' inherent popularity, footfall, largely independent occupier base and single ownership structures.
Housing, with its associated complaints about noise, is also probably the biggest headache for the bars and nightclubs that pepper Soho. So how workable is replacing retail with resi in town centres?
Just as alms-houses once sat at the heart of English villages, bringing care homes back into our town centres would increase the provision of desperately needed purpose-built housing for our growing elderly population, while helping to alleviate the isolation felt most acutely by this demographic. According to Assael, a practice that has pioneered build-to-rent and later living schemes, our high streets have the potential to deliver 500,000 homes for our older generations.
But housing is only part of the solution. Those that follow our work will know that my team at Montfort, previously Blackstock Consulting, has long championed the acceleration of life sciences real estate, as exemplified by a previous report produced alongside Perkins & Will and Savills.
It shouldn't have taken the pandemic for decision-makers to realise that more healthcare services can, and should, be delivered closer to home. Instead of requiring patients to trek to out-of-town hospitals for vaccinations or routine tests, empty high street shops can be converted into drop-in healthcare centres, even on a temporary basis.
And while retail's online shift may have decimated the high street's traditional pull factor, it brings with it opportunities in other realms. With digitisation comes the need to move fulfilment centres closer to consumers; we can turn our disused retail units into the necessary micro-distribution hubs and dark kitchens needed to satiate everyone's secret WFH burger binge or the posh curry you order on a Friday that actually comes from a warehouse.
If rates aren't the solution, what about the arts?
Why does this matter? Because having the skills and the deep market knowledge needed to explore these new (old) sectors will decree whether architects, developers and lenders survive the current downturn.
Our high streets are hardly short of appealing, unique heritage architecture that can accommodate other public facing uses that people genuinely want to use. Where I live in Highbury, admittedly not short of people willing to splurge on exotic fruit with more airmiles than Taylor Swift, the Barclays Bank opposite the Tube has been swapped out for an independent take on Whole Foods – with neatly coiffured oranges, gluten-free granola and bottles of Japanese spring water for a tenner.
Back in the real world, many other would-be start-ups are still put off by business rates: the £28 billion booted along by successive governments, unwilling to deal with the issue head-on. Rates remain a huge barrier to growth, but with the benefits of a wholesale reshuffle likely to not be seen for years, political short-termism means no solution is in sight just yet.
If rates aren't the solution, what about the arts?
With the right incentives, churches, town halls and medieval pubs can be transformed into cultural hubs in the form of music venues, cafés and art galleries. This will require reversing a stagnating cultural spend, with the amount of local authority funding set aside for British institutions lower than any of our European counterparts.
But even with the correct strategy, public funding will prove limited. Our retail report illustrates this with a disappointing, but not altogether unsurprising statistic – the £9.9 billion committed by the government for high street and town centre renewal over the next five years is equivalent to building just seven Westfield shopping centres.
To date, no attempt has been made to determine where scarce resources are best targeted. What sets our report apart from any other autopsy of the high street to date is its first-of-its-kind Regeneration Index, which ranks which market towns are capable of sustaining growth organically, relative to those that will continue down the same ill-fated pathway unless the government intervenes to promote greater diversification.
The high street of the future is one of a dynamic, multifaceted mix of uses
And though regeneration might be thought of as the remit of local authorities alone, public-private collaboration will be necessary to fund long-term change, matching policy pathways with the weight of private capital. Legal & General's £4 billion partnership with the West Midlands Combined Authority to deliver housing, commercial uses and a wider regeneration project provides a blueprint in this regard.
Aviva's real estate assets chief, Ben Sanderson, is also very passionate about regeneration – and this was something he talked about at great depth in a recent podcast we did together. Patient capital has the biggest role to play here, I believe.
At the same time however, we can't deliver these changes without a wholesale reform of our planning system to fast track masterplanning projects. Though the advent of use Class E was lauded by some, one-off conversions risk creating disjointed, unappealing town centres without considering how these fit into a wider vision. It goes back to that fractional ownership point.
Until now, the government's response to the decline of our town centres has consisted of a carousel of short-term policies, from VAT and business rate reforms to one-off grants and cash injections. Just as the high street's decline has been bubbling under for decades, so too should we take a long-term approach to its regeneration.
The high street of the future is one of a dynamic, multifaceted mix of uses delivered through partnerships that marry public sector ambitions with targeted private capital.
For architects, developers and other firms reading this essay, it's important you don't come away feeling the problems are insurmountable and that you cannot affect change. As a business owner myself (and someone who pioneered civic crowdfunding via Spacehive.com), I have found that investing in research and knowledge gathering has made my team able to advise a wealth of clients over the years on a whole host of things outside our initial, core area.
Right now, such upfront investment can be hard to justify. The market is tough and deal flow is frozen. But my advice is to lean into those challenges and use them to help differentiate your business through tackling specific problems, supporting your own clients on particular situations or on helping to move things forward.
Governments may be focused on short-term returns at the expense of long-term prosperity, but that doesn't mean you have to as well.
Postscript
Andrew Teacher is managing director of real estate and ESG at Montfort, and was previously founder at Blackstock