Andrew Mellor looks at what Martin Moore-Bick's recommendations mean for architects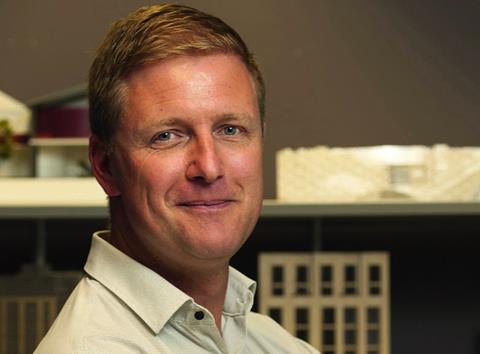 The phase 1 report from the Grenfell Tower inquiry was published last week. Published in six parts which in total run to well over 800 pages, the report considers the events which took place on June 14, 2017 and sets Martin Moore-Bick's conclusions on the origin and development of the fire as well as providing his recommendations for change.
The recommendations relate to the operation of high-rise residential buildings as any recommendations relating to the design and construction stages of such buildings will arise out of phase 2 of the enquiry.
The recommendations include:
Plans
All owners of high-rise residential buildings to have hard copy and digital plans which are to be provided to the fire and rescue service.
We know that many existing tall residential buildings do not have plans or accurate plans. There are more than 11,000 residential buildings over 18m and many of these will need plans producing. However, the Building for a Safer Future proposals state that a 3D model may be required. If so, producing 2D plans may be wasted when they can be cut from a 3D model.
We wait to see if MHCLG will make the 3D model mandatory for existing tall buildings.
Internal signage
All high-rise residential buildings to have floor numbers on each stair landing and lobbies.
The requirement for floor number signage in stairwells and lobbies is already being consulted on by MHCLG. In my opinion this will he introduced as a statutory requirement in the near future as it has no technical impact and negligible cost impact if it is simple numbering. What remains to be seen is what height threshold is introduced: 18m or a height below this. In any case it will be prudent for architects to advise their clients now of the very likely need to introduce this in new residential tall buildings. I expect many housing clients to adopt it across all new apartment blocks and some will also install such signage in existing tall blocks and lower-rise care sector buildings.
Fire service knowledge of materials in facades
It is proposed by MHCLG that such information be contained in the digital record required by the Building for a Safer Future proposals.
So the industry will need to be prepared to provide the data in the 3D model (if the latter becomes mandatory for new and existing high-rise residential buildings). What needs to be considered is how the new Building Safety Regulator provides the information to the Fire and Rescue Service in a useable and understandable form. This is also one of Moore-Bick's recommendations.
MHCLG has already requested that social housing providers issue to MHCLG a schedule of all materials in all facades on all high-rise blocks they own by the end of March 2020. This information could be provided to the Fire and Rescue Service but, in my opinion, it is best included in an accessible and understandable form on the digital plans or in the model so all required information is in one format in one digital document so the FRS has the most efficient access to it.
Evacuation
National guidelines are developed for the partial or total evacuation of high-rise residential buildings and all existing and new such buildings have evacuation alarms.
The recent consultation document from MHCLG proposes evacuation alarms for phased or total evacuation. However, these would only be required by new high-rise residential buildings under Building Regulations. As a result, 11,000 existing buildings would also require such systems to be installed.
There are many more recommendations in the report and there are likely to be many more from the phase 2 inquiry report when that is published. Some will have an impact on legislation.
With the inquiry and a number of legislation reviews happening in parallel, we have to hope that changes to fire safety law will provide a set of robust requirements and guidance which we can all work to without the concern of frequent changes of legislation due to matters not being fully considered, which in turn is the result of a desire by government to implement change quickly.