BD's architecture critic applauds the decision to give the prize to a genuine example of urban renewal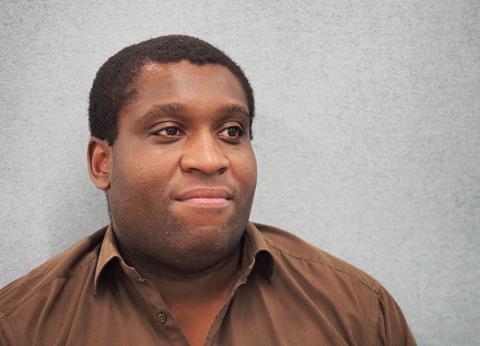 There was a time when the British seaside resort was the butt of countless proverbial jokes. During the late 20th century, a withering combination of faded Victoriana, bawdy titillation, chronic unfashionability, social difficulties and economic decline had seemingly plunged Britain's once hugely popular seaside resorts into an inexorable spiral of decline. To make matters worse a series of disastrous fires at scores of seaside piers seemed to add cosmic disapproval to temporal woes.
Nowhere was this toxic cycle of degradation more pronounced than at Hastings. Already an unemployment blackspot with wages well below the national average, the destruction of its Victorian pier in a catastrophic fire in 2010 seemed to be a grim metaphor for the town at large as well as the fate of the British seaside generally.
Which is why the decision of to award the 2017 Stirling Prize to dRMM's heroic reworking of Hastings Pier stands as one of the few Stirling prizes to recognise genuine urban renewal. It also complements the wider reinvention of the British seaside resort over the past decade or so in which architecture has also been playing a starring role.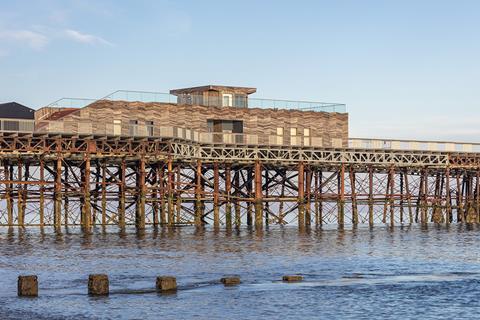 England's southern shores now read like a coastal catwalk of celebrated contemporary architecture. Heatherwick, Kahn, Studio Weave and Flanagan Lawrence gave Littlehampton its beach cafés, benches and pavilions, McLaughlin breathed new life into Deal Pier and in arguably the biggest coup of all, Chipperfield furnished Margate with the Turner Contemporary. Even Gehry and, inexplicably, Brad Pitt had an (unsuccessful) punt at redesigning Hove seafront.
Whether these architectural visitations remain isolated set-pieces or actually make a real difference to the worth and livelihood of these towns remains to be seen. But the point is they viscerally demonstrate the power of architecture – particularly in depressed urban conditions – to regenerate, rebrand and reinvent.
All of which applies to Hastings Pier. Visually this is by no means a barnstormer of a building and there may be many inside and outside the profession who quizzically ponder its victory. But it offers a compelling essay in architectural reinterpretation, imaginatively taking the gaudy bombast of the Victorian end-of-pier format and updating it with a more subtle contemporary composition that invites contemplation and immersion.
Admittedly, the fact that this year's shortlist was largely uninspiring certainly eased Hastings' path to the finish line. In fact apart from Barrett's Grove, Hastings was the only other shortlisted scheme that represented a pioneering attempt to reinterpret a familiar typology. But its chief attraction remains its wider impact as much as its architectural credentials.
For, with its populist appeal, this year's Stirling winner also has the rare potential to be one of the few that resonates beyond the rarefied confines of the architectural profession by making a real difference to the fortunes of ordinary people and the profile of the depressed coastal communities in which they still sometimes live.