Martyn Evans hails a historic year for the Stirling Prize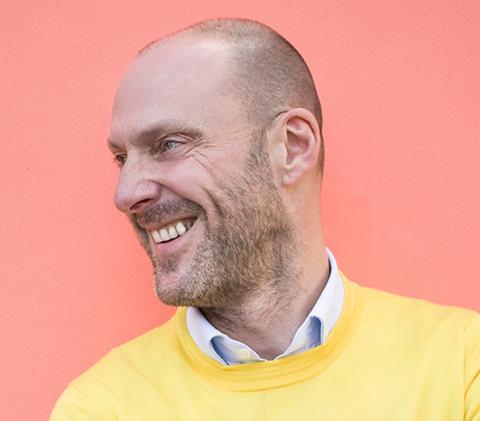 Where today we build art galleries and open coffee shops-cum-tattoo parlours to kick-start regeneration in forgotten seaside towns, in the 19th century they built piers. There are around 60 piers in the UK, many of them struggling to stay relevant and provide residents and visitors with the entertainment they want. What to do with crumbling structures that just about survive by feeding children the crack cocaine of slot machines and luminous sugar treats? It's desperate, there's no answer. Until, of course, there is…
Hastings is an odd place. My friend Louise wants to move there. I'm not sure. I went there with her the other weekend, house hunting. We looked around Hastings Old Town and then we headed to St Leonards (Hastings' Hove, Actually). Nice houses, some interesting shops. One or two good cafés. But I found it hard to fight off a looming sense of ennui as we walked further around the town. Maybe it's just me and the sea – something to do with dark 1970s family Sunday evenings and the Onedin Line (don't ask…). It's not quite right as a London commuter town – a little too far on the train (1hr 30mins) to be a practical daily commute for many people. Louise wants to live between there and London – working from home and travelling up a couple of times a week, which seems more realistic.
Another friend bought a large ex-industrial building right in the centre of the town and tried to develop it, first as student accommodation, then as a resi scheme. A meanwhile use started well but couldn't get enough traction to sustain itself and now it's all gone a bit quiet.
With towns like Hastings, there is such a powerful impetus to focus on developing things that bring new, young, cool people to help regenerate a place. But I don't think that's the right way to think about it. The designer Morag Myerscough painted the words, "Make happy those who are near and those who are far will come" on to the side of a café we designed together 10 years ago in London. Her idea was that if you focused on your immediate audience and not on some idealised notion of a tribe of incomers who would revolutionise a place, then you would start to rebuild a place from the ground up. In the most sustainable way possible.
And so it goes in Hastings. The 2017 version of the pier by dRMM that won the Stirling Prize on Tuesday aims to do just that – make happy those who are near. First, its regeneration is a community project. It's run by a charitable trust that raised the £14m it needed to redevelop the pier from an HLF grant and a crowfunding campaign. Next, the architectural competition that brought Sadie Morgan and her team to the table meant that they had working for them an architect who fundamentally understands how to deliver joyful community buildings. Then, you just have to look at what goes on there. This month you can join a yoga class, bring your kids to a workshop on how to engineer buildings using sweets and chocolate, visit book events, eat, drink and shop. To steal a phrase: a local place for local people.
The Stirling Prize is presented to an architect for a building which has made the greatest contribution to the evolution of architecture over the past year. I have long argued that architecture shouldn't start with buildings. It should start with a question: what does the community who will use the building need? The finished scheme should be nothing more than a beautiful tool to deliver the answer to that question.
I think dRMM's victory on Tuesday night is a significant moment in the history of the Stirling. It recognises that architecture can profoundly change a place; that it should work in service to the enrichment of existing communities. If those who are far come to see it – and now they will – then all the better.