Architects and critics praise choice of project which combines architecture, public realm and community involvement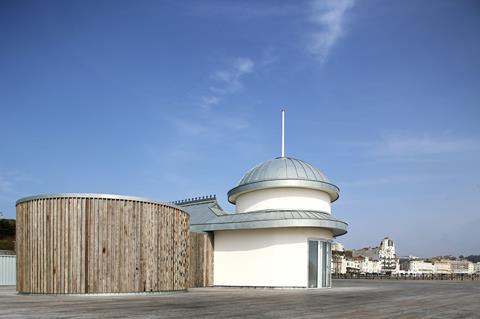 The profession was largely united in hailing the judges' decision to award the Stirling Prize to dRMM for Hastings Pier and the "absence of a building", as the BBC put it.
Walters & Cohen director Cindy Walters, who was on the Stirling jury the year Haworth Tompkins' Liverpool Everyman won and a long-serving member of the RIBA Awards group, said she had been rooting for the pier.
"It's a very clever piece of public realm and a great project," she said. "I'm truly delighted for dRMM."
Author and BD columnist Gillian Darley said: "Hastings Pier had to win this year, I was convinced it would. After the RIBA Gold Medal went to Neave Brown it would have seemed almost dissonant if dRMM hadn't won.
"The prize here rewards dogged campaigners, a savvy board and a pitch perfect choice of architects for the job, responding with exemplary modesty and, then, just enough pizazz to set it all alive."
Paul Karakusevic, director of Karakusevic Carson, said: "It's wonderful that a project inspired and driven by the local community has been awarded the Stirling Prize. The architects and design team have been able to battle adversity to make a truly compelling and spirited project for the town."
But fellow housing specialist Peter Barber was rather more underwhelmed and felt an opportunity to make a statement about the housing crisis had been lost. "This pier needs a speed demon turbo coaster or something. [It's an] incy wincy bit po-faced," he said. "Wouldn't it be great to see some radical and beautiful social housing on the list."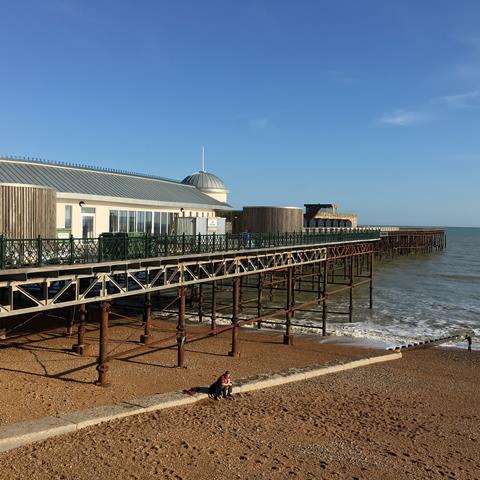 But former RIBA president Angela Brady said while it was rare for the people's choice to go on to win the prize, in this case it deserved to.
"The winning project by dRMM was welcomed as a fresh community interactive project – regenerating a much-loved icon in a contemporary way," she said.
Brady also addressed the shortlist, saying: "What might have seemed on first glance an erratic choice of buildings, on closer inspection and presentation it proves to be a quality selection of current contemporary projects, each with dynamic clients wanting something good from their architects and the architecture it presents."
Hank Dittmar, former chief executive of the Prince's Foundation for Building Community and a BD columnist, said: "Awarding the Stirling Prize to dRMM's Hastings is refreshing In at least three ways: it recognises architecture's responsibility to make the public realm as well as its role in urban revival, and for once, the profession and the public are in accord."