Does your practice have a compelling story to tell clients and prospective staff?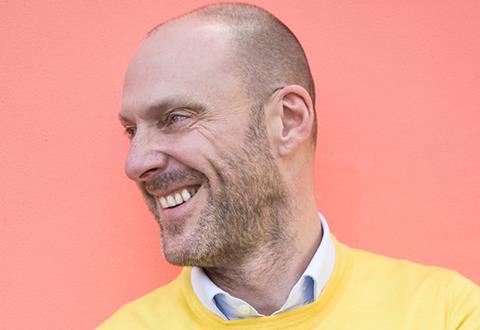 So, apparently, the Brand is dead. At the progressive end of business consultancy, no one wants to talk about how you achieve recognition and customer loyalty through the delivery of a consistent and instantly recognisable product or service any more. What they want to talk to you about now is Purpose. In an increasingly competitive, price-squeezed marketplace, architects could do worse than get busy on Google.
At the heart of the process to deliver purpose for a business is the answer to the question, "What are you for?" rather than, "What do you do?". Like all important shifts in business, it's one that is being driven by consumers, increasingly interested in having a deeper connection with the companies they buy goods and services from. If not a deep empathy, at least they want to know that those companies do not pursue an agenda that is counter to the increasingly strong views about the way they live their lives and the values by which they live them.
It's behind the shift in politics too that delivered the unexpected slaps in the face for Hillary Clinton and Theresa May last year – the Conservative party here and the Democrats in the US both missed the now glaringly obvious groups of voters who felt that establishment politicians were just not in step with the way they wanted their governments to be.
Following a purpose means taking a position, developing a mission and, like a Pied Piper, leading your customers and clients by the hand down the road to a better place. It's about finding the common ground between you, aligning your values and creating a proposition for your business that shows you are uniquely placed to give your clients not just what they want, but what they don't know they want… yet.
Purpose doesn't have to be passive, though. When it's good, it's not about a technical analysis of the market to understand what your clients want. It's about creating a story that's so compelling they can't say no. It's about teaching them, inspiring them and doing the hard work for them so they don't have to.
In 2016 Greg Blee and Lee Halligan, the principals of Blee Halligan, a relatively new practice in Shoreditch, had the opportunity to take on a good-sized residential project in the Turks and Caicos Islands in the Caribbean. Instead of working across Skype and commuting back and forth, Halligan decided to move there. With a team of three, rather than just set up a satellite office to manage the project, Blee and Halligan have built a significant business very quickly by focusing on what it meant to bring a fashionable, sophisticated young east London practice to the slightly sleepy place where the established practices were happily giving their customers "what they want". It's not enough. The new Blee Halligan – from the East End to the West Indies – is offering its clients an exciting new vision for architecture in a place where the vernacular has become tired and samey. Their peppy, fast-moving London approach has brought a sophistication to a market that had become lazy. And it's worked the other way too – that sense of purpose is infecting what they do with their projects here in the UK.
Think about practices like Mæ Architects, whose principal Alex Ely has not just developed a specialism in social housing and estate regeneration, but whose whole mission in life seems to be to develop research, understanding and new thinking in how good social housing design can significantly impact on people's lives. To want to work at a practice like that is more than just to want to be a good architect – it's something to do with wanting to make the world a better place. That has to be compelling for their clients.
And it doesn't just work for clients. In a competitive marketplace for talent, good young architects find themselves increasingly in the driving seat when it comes to choosing where they work. If practices need to compete to lure the best talent, they need to understand what drives young entrants to the profession – a sense of purpose. At the YADA events I put on that bring hundreds of young architects and developers together, the talk is not about cladding and stair treatments, it's about how building design can change the way we live and tackle society's problems.
If a practice can offer a young architect a job description that includes a commitment to making a difference in the world alongside pension contributions and a half-decent salary and its clients an exciting vision that captures their imagination, that's a business that's beginning to develop a purpose.