Building Design columnist Julia Park examines what the election result means for housing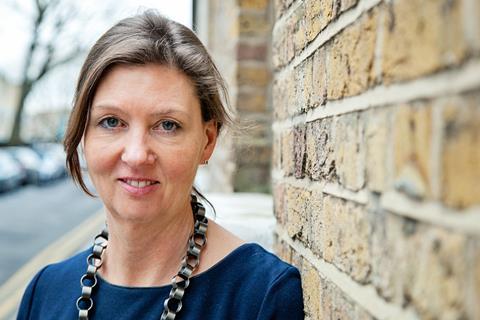 This particular Friday the 13th was always going to unlucky for some. Housing has barely been mentioned by Conservatives during the election campaign, so we need to look at the party manifesto to understand what Boris Johnson, former mayor of London and champion of the London Housing Design Guide, has in store.
If you heard his short victory speech this morning you will have heard him say it's the largest Conservative majority since Margaret Thatcher's re-election in 1983. The parallels don't end there. Like Thatcher, Boris is unashamedly focusing on homeownership, has pledged to keep Right to Buy and is committed to "further planning reform". Interestingly, while 300,000 a year remains the target, the commitment is to 200,000.
The manifesto (Get Brexit Done: Unleash Britain's Potential) is, um… mostly about Brexit. The first mention of housing is in the context of social care, on page 12: "Nobody needing care should be forced to sell their home to pay for it." Sounds reasonable until you realise that the implication is that you will still be expected to spend your savings – nothing could disincentivise downsizing more than this. Buying the biggest home you can would appear to be the best way to get state-funded social care while still passing on your major asset.
Early on in the manifesto we are promised a national strategy for disabled people by 2020 and warned that, post Brexit, "EU people will only be able to access housing benefit after five years – as with non-EEA migrants".
This from a party which, four years ago, stripped local councils of their powers to set any 'technical standards' for new housing in their area
But the main housing policies come in a section called "Helping people buy and rent". It's worth a look but here are some of the main pledges, paraphrased:
For aspiring homeowners:
Encourage a new market in long-term, fixed-rate mortgages with low deposits;
Allow councils to use developers' contributions to discount homes in perpetuity by a third for local people, including key-workers (not a bad idea unless it's the same section 106 money that currently subsidises affordable and social housing…);
Extend Help to Buy to 2023, reform and simplify shared ownership, and ban the sale of leasehold homes and restrict ground rent to a "peppercorn" (which should be helpful).
For renters:
End "no-fault eviction" and introduce a "lifetime deposit" which moves with the tenant;
Renew the Affordable Homes Programme;
Bring forward a Social Housing White Paper (the one that was promised more than two years ago…).
For rough sleepers:
Fully enforce the Homelessness Reduction Act (so maybe enforcement is optional now…?);
End rough sleeping by the end of the next parliament – funded by a stamp duty surcharge on non-UK-resident buyers.
And then there's the commitment to "places we want to live in". The pledges include: "Infrastructure first" – money to ensure that roads, schools and GP surgeries are built before people move in; and "Building safety" – a reiteration of the promise to implement the recommendations of the Hackitt Review.
The other pledges amount to support for "community housing and self-build", "environmentally friendly homes", (low energy bills and trees in all new streets), "home for the future" (a mixed bag which mentions housing for older people) and protecting and enhancing the green belt. The nature of the support is unclear but I'm sure it will include clapping and rigorous handshakes.
The level of ambition is worryingly low
My favourite, though, is the promise to build, beautiful, high-quality homes. The way they intend to do this is genius: "We will ask every community to decide on its own design standards for new development, allowing residents a greater say on the style and design of development in their area, with local councils encouraged to build more beautiful architecture."
This from a party which, four years ago, stripped local councils of their powers to set any "technical standards" for new housing in their area – only those defined in Building Regulation could apply – and is turning a blind eye to Permitted Development Rights that remove councils' rights to set any standards at all.
Some of these measures are sensible and will help particular groups of people but, overall, it doesn't feel as though it would even maintain the status quo.
Housing seems to be much further down the new government's list than it was under Theresa May's leadership. Spending commitments are few and far between, and the level of ambition is worryingly low, particularly in respect of social housing. The same applies to climate change mitigation.
Speaking on Radio 4's Today programme this morning, Spectator editor Fraser Nelson offered the only glimmer of housing hope to those worried by the direction of travel that now lies ahead. He warned that many of the constituencies that the Tories have taken from Labour are areas that have been overlooked for many years and have seen prolonged decline and hardship.
The constituents may have voted for Brexit and may enjoy the novelty of a relaxed prime minister, but they also want better lives. Good housing, homes that people can afford, safe, friendly streets, places for children to play and for communities to come together will always be prerequisites for good lives. Boris is going to have to deliver significant change and investment to earn their trust.
Postscript
Julia Park is head of housing research at Levitt Bernstein