The sorry story of Newbury House shows that permitted development too often makes people's lives a misery, writes Julia Park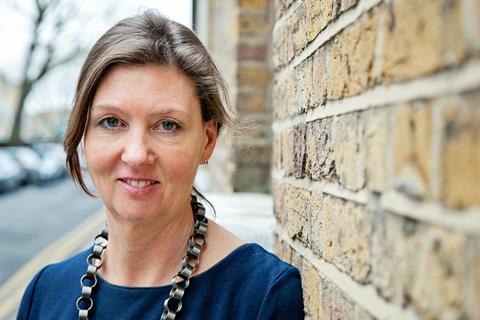 Having arrived early for a site visit and design review in Newbury Park, at lunchtime on a blisteringly hot Wednesday, I thought I'd explore the area. Opposite the station, on the edge of the A12, one of the busiest, most polluting roads in London, I noticed a seven-storey office block with curtains drawn across most of the windows. It looked lived in and above the traffic noise I could just hear voices inside, including those of children.
Back in the office, a quick search of Redbridge's planning records confirmed that a request for Prior Approval, to convert the building (Newbury House) from office to residential use under Permitted Development (PD), was nodded through by the council's Head of Development Management in 2014. Assuming the proposals were implemented (and everything suggests they were) each of the six upper floors now comprises 10 self-contained, one-roomed studio flats. The architect's drawing describes 18 of the studios as 'singles' and 42 as 'doubles'. The smallest single is 13sq m and the smallest double is 14.7sq m. Only one is over 20sq m.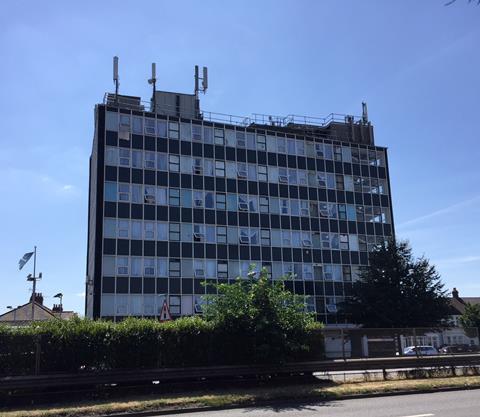 All are single aspect with full-width windows. The half that face north receive no sunlight and the half that face south are exposed to the sun for most of the day. My photograph shows the north-facing façade but the fact that people were opening their windows and exposing themselves to that level of noise and pollution suggests that even they were overheating.
There are no balconies and no shared outdoor space for what is intended to be more than 100 residents; the 'site' is just the footprint of the building and the open, ground floor undercroft is full of rubbish.
Introduced by the government for a three-year trial period, office-to-resi PD proved 'so successful' that it was made permanent in 2014. Look at the stats:
In 2006, 900 normal applications for office-to-resi conversions were lodged (the highest year in a 10-year period); in 2014, 6,500 PD schemes were notified.
The first year of PD legislation generated 2,274% more office-to-resi conversions than the yearly average prior to that.
In inner London, office-to-resi conversions accounted for about 75% of all conversions in 2014, and in the following year PD rights accounted for over 20% of housing starts in London.
In Islington, one year's worth of PD notifications was more than the total number of 'normal applications' in the 10 years before that.
An estimated 4,000 affordable homes were lost as a result of using PD, rather than the normal planning route, in 2013-15.
While it may be a success in terms of numbers, this example and many others across the country, represents abject failure in every other way. Most of the blame lies with the government for introducing this form of PD and failing to assess the practical outcomes before making it permanent, but many other organisations and professionals have been complicit; the developer looks to have done the minimum amount of work for the maximum return, the architects agreed to 'design' it, Redbridge just said yes, and the GLA remains largely silent on the whole issue.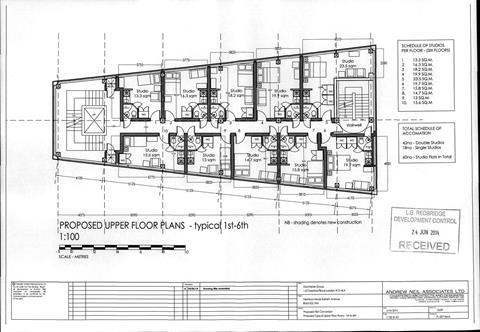 I don't know who lives in Newbury House but it's fair to assume that the majority will have no realistic alternative due to the lack of social housing. While some private landlords unfairly reject tenants in receipt of housing benefit, others actively target them. Why? Because under the rules of the Local Housing Allowance, single people over 35 are entitled to the 'one-bedroom rate', rather than the 'shared rate' (which is all younger singles can expect). The higher rate is intended to pay for a 'proper' one-bedroom flat, but in the absence of a sensible, consistent, legal definition almost anything can be classed as a 'dwelling', depending on the context. Fitting a WC, basin, shower, sink and hob and demonstrating that there is space for a bed and a chair often allows a room of any size to count as self-contained accommodation, irrespective of who lives there or how the rent is funded.
A quick exercise on the government's online LHA calculator reveals that a single adult over 35 is entitled to £160.24 per week for housing costs in the 'Outer North East London Area'. A couple of miles further south, it rises to £187.25 per week.
As far as I can tell, the quality of the accommodation has no bearing on the amount payable. At the low end of the market, landlords frequently choose to offer their accommodation directly to councils. Seen as a 'win-win' councils reduce their list, and landlords fill their developments overnight with tenants who are likely to stay for some time because they won't be offered anything else. They avoid advertising and letting agent fees and make more money from tenants on housing benefit than they could on the open market. The money is often paid straight to them.
To get a sense of how lucrative this can be, if Newbury House was fully let to single people in receipt of the LHA one-bedroom rate, the annual rent from the 60 studios would be a few pence short of half a million pounds. I don't know who lives here or what they pay, and that isn't really the point. The fact is that no one should have to live like this.