The Hackitt review's common sense approach is welcome, but Eleanor Jolliffe has some practical questions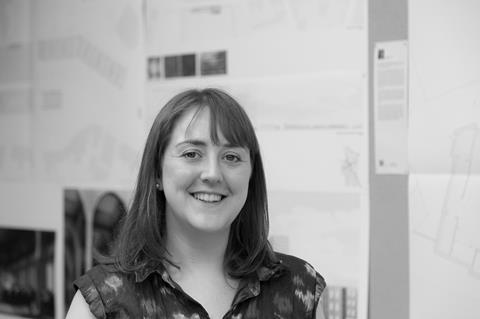 I recently spent a few hours leafing through the Independent Review of Building Regulations and Fire Safety: final report (better known as the Hackitt review). This is not because I am, or necessarily intend to become, an expert on high-rise housing or fire safety in high-rise buildings but rather because following one of the greatest losses of life recorded in this country in my lifetime – a loss that centred around an industry I am building a career in – I thought it was time well spent.
Immediately I was worried by Hackitt's foreword in which she states that "while conducting this review I have had personal experience of the high level of self-interested advocacy which hampers good independent decision making in this sector, and gets in the way of much needed progress to a different set of behaviours". When it has tragically become clear that this progress is quite literally life or death there should surely be no organisation that can excuse behaviour like this.
Further evidence that Hackitt sees deep and institutional problems within the industry comes in recommendation 9.1.a: "For higher risk residential buildings (HRRBs) principal contractors and clients should devise contracts that specifically state that safety requirements must not be compromised for cost reductions."
The content of this recommendation is not worrying for its own sake but I am horrified that our industry is apparently so ethically bankrupt that this is an action Dame Judith believes is necessary. Perhaps my less-than-a-year-on-the-Arb-register status is showing in my naïve assumption that no one would intentionally make a building, let alone a residential building, unsafe while chasing a cost reduction. Perhaps, though, there are people within the industry who really believe you can put a cost on a human life.
Maybe it is unfair to assign such nefarious motives. Judging by the main issues Hackitt identifies (ignorance, indifference, lack of clarity on roles and responsibilities and inadequate regulatory oversight and enforcement), it seems more likely that a culture of poor information, poor quality control and unwillingness to bear responsibility for decisions is key to the problems that led to the Grenfell fire.
She sees an industry "that has not reflected and learned for itself", which is caught in a race to the bottom caused either through ignorance or indifference or because the system does not facilitate good practice.
The Hackitt review is not all harsh critique and her review does not appear to seek to place blame in one place. Rather it serves as a rallying call to an industry that doesn't always seem to acknowledge or mitigate the increased risk in the increased complexity of what it builds.
Hackitt calls for a "golden thread" of good quality information to run through a project, clear roles and responsibilities (with much implied praise for the CDM 2015 regulations) and a simpler and more effective regulatory framework that is "truly outcomes based".
She calls for a system which must require people who are part of it to be competent, to think for themselves rather than blindly following guidance. Who, realistically, can argue with the common sense in that?
I have read critique of her principal designer recommendation but I disagree that she has left the term too vague – too close to the CDM title perhaps. The report leaves it up to government and the industry to enact any recommendations or to step forward into this role.
The principal designer role (in brief) consists of: identifying core building safety requirements; controlling foreseeable risks; ensuring contractual relationships they enter into are appropriately funded to meet the core objectives; ensuring that all those working for the principal designer have suitable skills, knowledge and experience; collating full plans documentation that considers and manages the key risks to building safety of the proposed construction as far as is reasonably practicable; ensuring that information management systems are properly updated and change control mechanisms are used as long as they remain involved; and co-signing at completion of works stage (if still involved) that the work meets building regulations requirements.
Looking at the list there is no architect who complies with Arb criteria who should be unduly daunted by that list – certainly not in terms of their ability to carry out the tasks.
I can see, though, that the level of liability here is potentially high, which could pose a problem not only with PI insurers but also with the realistic knowledge base of the profession. Given the increased complexity of many buildings, the level of knowledge required for a single person to be able to co-sign that an entire building met the building regulations would, I think, be unrealistic.
Hackitt does not go so far as to state that the principal designer should guarantee performance outcomes (though, arguably, it is implied). But it does perhaps nudge over the line from the architect's "reasonable skill and care" that most contracts and the Arb standards call for.
Hackitt's review is not a solution to the problems that caused the Grenfell fire but it is a step in the right direction. If her recommendations are followed it will not be without upset to the industry. But it is realistic to assume that buildings would be safer – and that those on the fringes of industry would have fewer loopholes to exploit.
Hackitt concludes that while primary legislation is enacted, industry must start "living" the cultural shift that is required. As she writes, the most important element of achieving that will be leadership from within industry. Professional and accreditation bodies have been invited to submit proposals to government within the year in response to the report. I hope the RIBA and Arb rise to the challenge.