Brexit does not have to mean pulling up the drawbridge on British architecture. Joe Morris draws inspiration from international localists Lina Bo Bardi, Gaudi and Gehry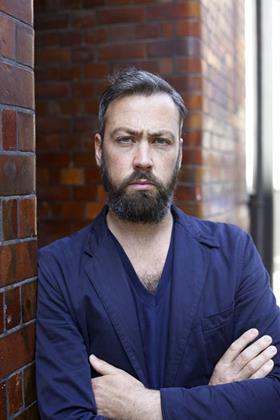 I'm living through one of those short, momentary sequences of seemingly unconnected events which by some strange cosmic alignment have coalesced.
On Andrew Marr's Radio 4 programme Start the Week a few Mondays ago he and Tom Dyckhoff explored how consumerist culture has influenced architects and the development of cities in the last 50 or so years, leading to The Age of Spectacle. Dyckhoff cites the 1970s shift from the role of the state to the private sector in our economy and society.
The following day I took a flight from Gatwick "Village" – which in its consumerist ubiquity is perhaps the epitome of our contemporary, neo-liberal cityscapes – to Arrecife airport in the capital of Lanzarote.
At first glance, this small city in the Canaries might offer a seamless continuation of the same dross experienced on the UK leg of the journey. But over the course of the following six days a far richer and more interesting built and natural landscape was revealed.
The background to all this is a political landscape of continuing turmoil and anxiety incurred through Brexit (dare we even write the word for fear of trolling?) and the snap general election that Theresa May has called. A YouGov survey taken just 10 days after May's announcement suggests a delicate, shifting balance of opinion (taken with a pinch of salt of course) in which 45% of people polled believe that leaving the EU is wrong, while 43% still back it. Inconclusive, with no majority in any direction.
In the foreground, for me, is Londonon, a rolling research and residency programme I have jointly launched following the prime minister's triggering of Article 50. This emerging programme of collaborating, London-based architects and creatives will visit cities around the globe, pooling resources, questioning, collaborating, making and experiencing the cultures of each host city as a means to broaden minds. The programme will follow the outlined Brexit timetable, starting with a period of planning and research, followed by a recurring three-month placement for selected individuals from involved organisations. Team members will work alongside local practices, cultural and education bodies, government agencies and other invested stakeholders to respond to shared urban challenges. The programme will complete at the end of 24 months, when the Brexit negotiation period expires.
Returning to Lanzarote, I was not expecting the architectural richness of this tiny island. Breaking free from the southern tip of Playa Blanca, a place of transience, cheap tourism and inflatables, and heading north you pass gradually through town after town of simple white-painted, single-storey dwellings, almost without adornment save for bright green window frames and the odd flourish of pantile details. A Unesco biosphere reserve, Lanzarote is an intriguing island with an extraordinary geology of 300 volcanic cones. The landscape has a stark and otherworldly appearance, with the occasional bucolic, palm-filled valley juxtaposed with surreal, crinkly black lava fields.
Together these ingredients create a unique and powerful sense of place and identity. And among it all is a series of spell-binding projects completed by the late César Manrique, a Lanzarote native and artist. His considerable impact on the island continues via a cultural foundation that promotes Lanzarote's conservation, culture and architectural integrity through projects such as Mirador del Rio (built in 1973 overlooking the neighbouring island of Graciosa), Jameos del Agua (a magical concert venue and nightclub for 600 people built into a cave), and the Jardín de Cactus (a garden built into a natural crater near Guatiza and home to more than 1,100 different varieties of cactus). Each project is unmistakable, without precedent, unique and – more importantly – fuses a distinct and rich programme with the specifics of the place; a landscape of catastrophic geological upheaval.
Piecing my wandering thoughts together, I refer back to Dyckhoff's The Age of Spectacle, in which much of his critique appears to be that architects have lost the ability to empathise with the culture and context within which they work, and instead have resorted either to the "banal and bland" or to the "iconic and the ridiculous" – in rejection of the place where their projects are built or the people they serve.
This might be true to a certain degree but it is by no means singularly consistent. If Manrique is Lanzarote, then Gaudi is Barcelona, Gehry is Los Angeles, Barragan is Mexico City and Lina Bo Bardi is Sao Paulo. The work of each is synonymous with the city or state they predominantly worked in, and is uniquely and creatively distinct. They all created hugely significant, memorable and meaningful work, and in that sense they demonstrate that even in the Age of Spectacle the spectacular has a place, albeit as architecture which has an unmistakable connection with its host culture, place and programme.
However, in the age of post-Europe UK, are we as British architects constrained to work only within the confines and limits of our own home city? Or is there opportunity to reach outwards, working across borders, and doing so in a meaningful, locally relevant way, while still achieving the sensational quality of work of, say, Manrique? Lino Bo Bardi is perhaps the clue. An Italian by birth, a Roman by education, but perhaps most memorable as a Brazilian in practice – moving there when she was 32 and dying there 46 years later in 1992.
The point here is the time invested in "place". This isn't a desktop approach to work, but an on-the-ground, at-the-coalface experience as a means to be truly immersed in and understand "the place".
Full circle, I can see that young architects in the UK are increasingly rebelling against the demand for the spectacular. A return to politics, society and solidarity – in defiance of today's rot of fast, lazy design – which we might well coin "slow architecture" after the term "slow food" (food that is produced or prepared in accordance with local culinary traditions, typically using high-quality, locally sourced ingredients).
This leads me back to Londonon. I along with a number of my contemporaries am actively seeking ways to do just this through a programme of self-investment in young and emerging London practices on a global stage. It is set to express our capital's strengths which we see as being adaptive, light-footed, rich, intensive, open-minded, understanding and welcoming. Most importantly, Londonon, through its direct engagement with a number of host cities, will express the optimistic entrepreneurial spirit this city reinforces in each of us.
A spirit which we believe can be exported.