Striatus developed with ETH Zurich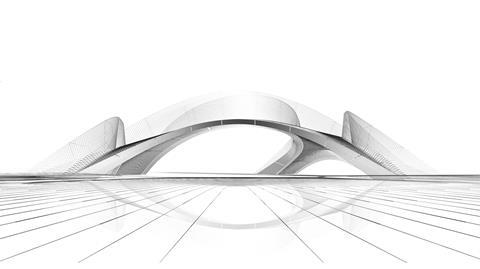 Zaha Hadid Architects has revealed images of a concrete arched bridge it plans to 3D print.
The bridge, called Striatus, is designed to minimise the use of concrete and will be exhibited during the Venice Biennale.
The project is a partnership between the Block Research Group (BRG) at Swiss architecture school ETH Zurich and Zaha Hadid Architects Computation and Design Group (ZHACODE).
They said the bridge stands solely through compression without reinforcement.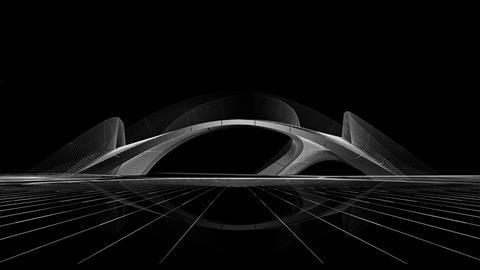 ZHA said by using advanced technologies, from computational design and engineering to robotic manufacturing, Striatus revived traditional master builders' techniques.
It was designed to place material only where it is needed, significantly reducing its environmental footprint. With no reinforcement and using dry assembly without binders, it can be repurposed repeatedly.
ZHA said the project demonstrated the possibilities for designing with concrete in an "ecologically responsible" way.
The project also involves Incremental3D and Holcim.